The Complete Guide To Real Mink Lashes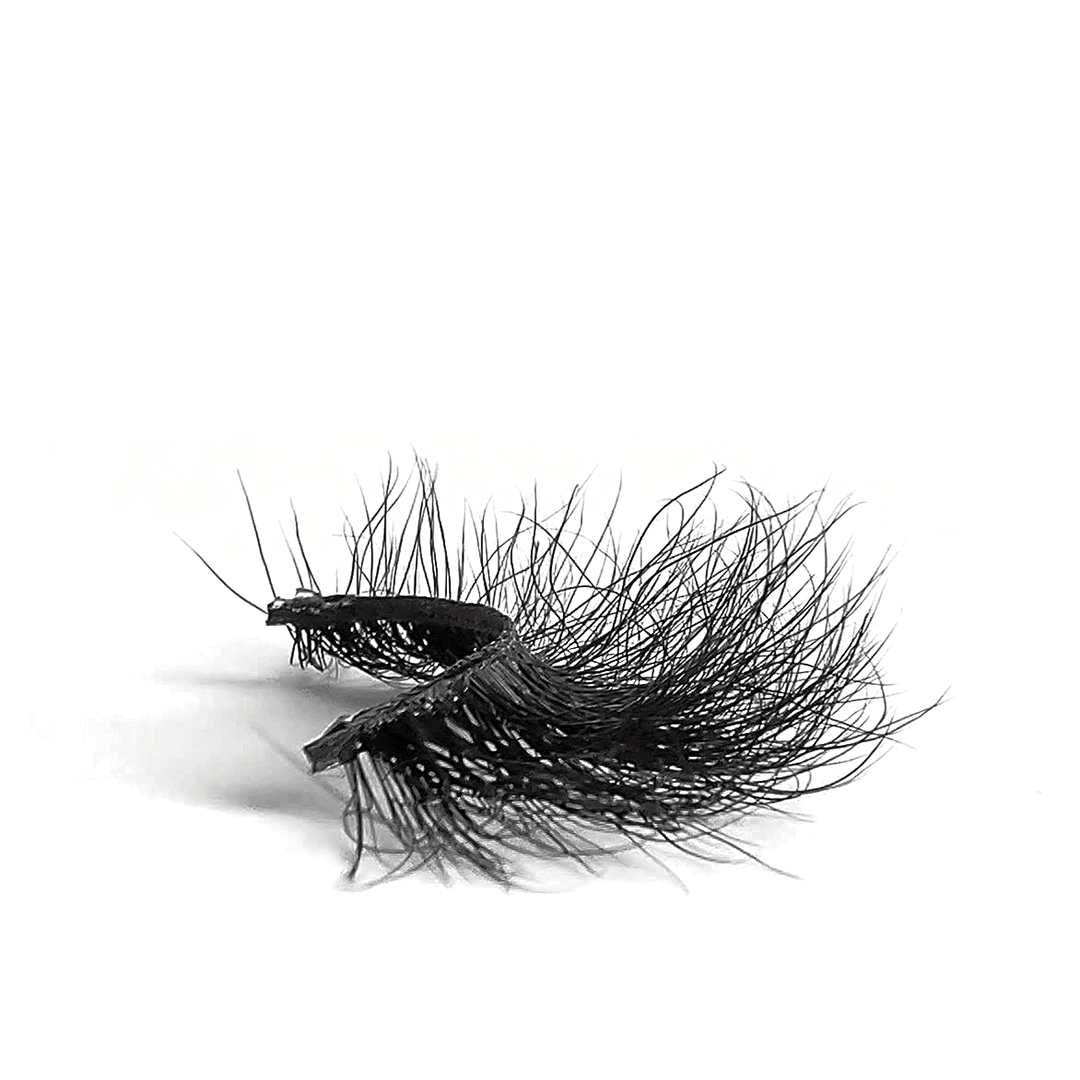 Contents 
Eyelash Extensions 
Real Mink Lashes
Faux Mink or Synthetic Lashes
Caring for Real Mink Eyelash Extensions
How to apply Strip lashes
The Cruelty Debate
Real mink lashes have grown in popularity over the last few years as the likes of you and I try to replicate the look of our favorite celebrities because the are fluffy and full lashes. However, there are many misconceptions around what a lash extension is, the different alternatives, and why you can't match real mink lashes.
Reasons For Getting Eyelash Extensions
We can't all be blessed with perfect eyelashes, but eyelash extensions have been proven to level the playing field considerably. Using 3d mink lashes your eyes will take on a dramatic effect. When applied correctly, it is difficult to pick lash extensions from the real thing, so you too can stand out in the crowd with minimal effort.
When you look good, you feel good; lash extensions can provide that boost of confidence we all need. They will instantly and dramatically enhance your eyes, making them appear bigger and brighter. 
Lash extensions are perfect for those among us with busy lives. Once applied, the need for mascara and other eye makeup is negated. The lash extensions take care of everything and have a more natural and appealing appearance.
Eyelash Extensions Explained
We all remember the fake eyelashes brought at the corner drugstore, cheap, harsh synthetic fibers that were about as subtle as a sledgehammer. False eyelashes have evolved, and the products on the market today bear no resemblance to what they used to be.
Strictly speaking, eyelash extensions are semi-permanent natural or synthetic materials that hand glued to the top of your individual natural lashes. This type of lash extension is typically applied by a professional beauty therapist and can be expensive.
Lash strips are similar to the old-style falsies. With over 1,000 different variations of this product on the market today of varying degrees of quality. The technology available has seen the band on lash strips evolve, with most quality lash strip products using a cotton band. This attaches to the skin at the base of the eyelash. 
Types of Eyelash Extensions
Generally speaking, quality eyelash extensions and strip lashes are made of three products:
mink
synthetic fibers
silk
Real Mink Lashes
Real mink lashes come from the hair of the China or Siberian Mink. Typically, real mink lashes are fine, so several can be placed on each of your natural lashes to create a soft natural look.
These lashes are fluffy and lightweight, with a natural shine, so much so that when they are curled into shape, they look just like the real thing. The flexibility of real mink enhances the natural look.
The cost can be off-putting with a full set of professional extensions averaging $300 to $400; however, the trade-off is they typically last longer than their faux mink and silk counterparts. Lash strips are considerably more affordable.
The other difference between the products is that real mink lashes are natural products, so they do not come curled. This means you have to curl them daily to maintain a curled look.
One of the reasons real mink lashes look so natural is nature. This limits the length and width. Typically, you aren't going to end up looking like Kim Kardashian with real mink lashes. If that is what you are after, synthetic lashes may be the way to go.
Faux Mink or Synthetic Lashes
Faux mink lashes attempt to mimic real mink lashes. They are made from poly fiber and come in different lengths, curls, and diameters. Faux mink lashes are a popular choice among those looking for a low-maintenance lash with a permanent curl. The look they create is less natural and typically bolder than that of real mink lashes.
Silk eyelashes extensions
Silk lashes represent the cheapest alternative of the three options. They are usually thicker and, as a result, more noticeable. Silk lashes best serve those looking for a bold look.
Unfortunately, because they are typically thicker, not everyone can get silk lash extensions. Silk lashes are usually too heavy for those with fine natural lashes as they cannot cope with the weight and become damaged.
The Verdict
if you are looking for a natural look, real mink lashes are the way to go. The best synthetic lashes are always going to be machine-made. It's hard to emulate nature. The use of mink hair produces an effect that is so natural it takes an expert to know they're not real. 
Real Mink Fur Lashes
Professionals in a beauty salon typically apply real mink eyelash extensions. In contrast, mink lash strips provide an alternative and, when sourced from a high-quality company such as Leida Lash, can achieve a similar result.
Real Mink Eyelash Extensions
A full set of eyelash extensions usually takes a professional around two hours to apply. The real mink lashes are applied one at a time. A specially formulated glue is used that doesn't damage the lash and avoids eye irritation.
The length of the lash depends on the condition of your lashes as there is a limit on the length and thickness of the extension if the natural lash is to remain healthy. 
Mink lashes are the perfect choice as they are lighter than synthetic lashes and put less pressure on your natural lash. The lash extensions will usually last six to eight weeks, a full growth cycle for the natural lash. A touch-up is usually required at three to four weeks. The lash extension will fall out with the natural lash at the end of its lifecycle.
Caring for Real Mink Eyelash Extensions
Real mink lashes will not ruin your own lashes; this is a complete myth. As long as the lashes are applied properly, your own lashes will remain healthy. It is a long and uncomfortable process. However, it's important not to pull on extensions or rub eyes excessively.
After you have had the mink extensions applied, you should stay away from water for the first 12 to 24 hours. This is because water can damage the adhesive glue and cause it to break down. 
Water-proof mascara should be avoided. It is easy to accidentally damage the lashes or pull the lash out when you remove the mascara.
Mascara should not be applied at the eyelash base as it will typically take on a lumpy appearance. We recommend that you only use mascara on the tips of the extensions and that you apply it very lightly.
Real Mink Lash Strips
Real Mink Lash Strips are applied at home, usually daily. The mink is attached to a cotton band that attaches to the skin just below the lash line. When properly looked after, mink lash strips can survive over 25 wears. Cost-wise they are a lot more economical than extensions.
A quality pair of real mink lash strips, when properly applied, is hard to differentiate from the lash extensions. Real mink lash strips have one major advantage over lash extensions; the style of the lash strip can be changed with little effort so that you can have a new look every day of the week.
Real Mink Lash Strip Application
How to apply Strip lashes 
Take the lash and put it up to your eye. Look at the areas you want to trim off. We recommend trimming off the inner corner to where the lashes begin. That way, you aren't getting poked in the eye with the lash band. 

The second step is to take the lashes and bend them to make a U shape. This will help the strip to have a more natural shape for your eye. Take both corners and bend the lash back and forth until you have the shape you want. 

Using the right glue can always help and make your routine much easier. We recommend using an eyeliner glue pen that works as both eyeliner and glue. The glue comes in black and clear for those who want to have a clear look. 

Take the lash adhesive and apply it where you want the strip to be. We recommend right next to your lash line. 
-If you have the normal glue put the lash glue on the strip. 

Take a small mirror, and placing the mirror below rather than in front of your face lets you see the line of your natural eyelash and the area you should be targeting with your mink lashes better.

Apply the lash and press to ensure that the lash strip sticks. 
If you have never applied lash strips before, we recommend picking up a cheap set from the drugstore and practicing before trying on the real deal. It will also enable you to see the real benefit of mink when compared with their cheaper counterparts.
Most of us have been taught to trim eyelash extensions from the outside corner to the inside corner to create a more natural look. With mink lashes, this is not necessarily the case. Instead, consider the mink lash style you have chosen and the shape of your eye.
It may be better to trim your mink natural eye band from the  outside instead of the inner eye, especially for a shaggy look with bold length on the outside corner.
To avoid dropping glue on your mink lashes, we recommend that you hold the mink lash strip above the tube of lash glue because it is easier to control the flow of the glue when squeezing from the bottom of the tube. It also avoids drips.
Before applying your mink lashes, place a tiny bit of adhesive on each end and bending the two ends together to form a crown. When you disengage the adhesive to apply the lash, you will notice that the U you have created makes the lashes easier to apply.
Placing the mirror below rather than in front of your face enables you to see the line of your natural eyelash line and the area you should be targeting with your mink lashes better.
Leida Lash
Leida Lash specializes in quality real  25 mm mink lashes for everyday use or special occasions. Their lash strips come in a range of different styles and lengths. This gives consumers the option to match the lash to their personality and their look to the occasion.
For example, The Bossy is described as "bringing straight drama for the days you want to stand out," while That B**** is "extra full. Fluffy lashes for a dramatic look. This lash style brings life to the party." 
The Cruelty Debate
As mink lashes have become more popular, so have the cries of cruelty from animal activists. We at Leida Lash stand by our lashes as being cruelty-free. Leida Lash 3d mink eyelashes are all cruelty-free products.
Eyelash extensions are a matter of personal choice at the end of the day, but we recommend real mink lashes for a quality product with a natural look.
Eyelash strips are also what we recommended, change your look when you want. Eyelash strips are cheap and easily give you the look you are looking for.
Consider the time it takes to add lash extensions and putting on lash strips. It takes way longer to get extensions. Save your time and get lash strips.