Strip Long Mink Lashes: The Complete Guide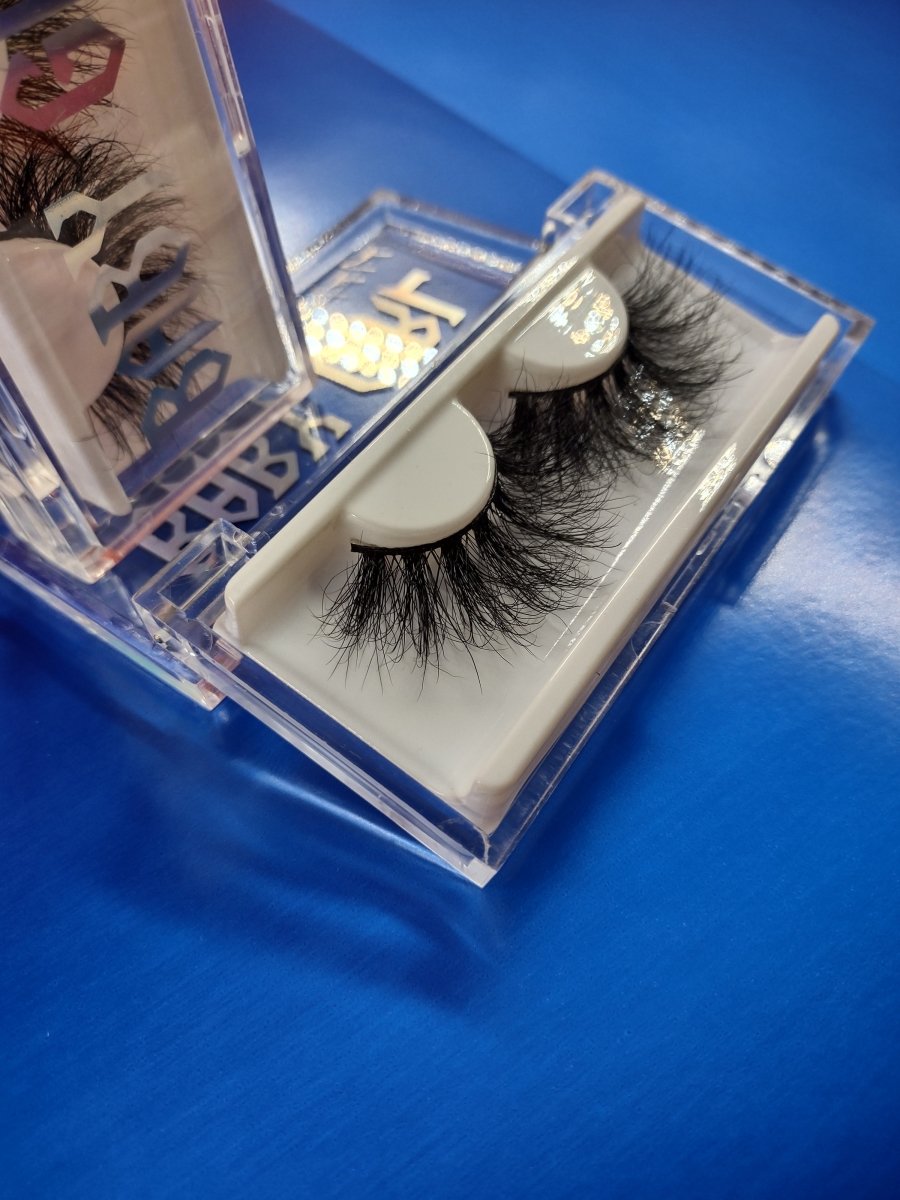 If you are looking to shop for fluffy mink lashes, you can do that here.
Long fluffy eyelashes are to die for. I get super jealous of those girls who have those naturally. I also don't have time to grow and take care of my lashes every day.
That's why I like to use strip lashes that are fluffy 3d mink. They are super soft and give you that glam dramatic look. They are perfect for every day.
Using them can increase the growth of your natural lashes, and they are easy to put on with this makeup routine. I'll guide you on choosing the right long mink fluffy eyelashes and how to match them to your eyebrow and not your eye.
The Perfect Eyebrow And Mink Strip Match
The perfect fit for the brow and eyes is easy to follow. You want to match up the lash to your eyebrow.
The length of the false eyelashes should be just under your eyebrow. That is the maximum length that you should wear for a clean natural look. Now, if it touches your eyebrow, that is fine as well.
We have a complete guild on big eyelashes that you can read here.
Now you want to choose a fluffy eye lash that works for your style. Since there are so many styles, you should test out some if you are a beginner.
The best type of false lashes is the 3d mink eyelashes. They tend to be the most fluffy and have the best look without giving your eyes a split-end look.
I'm talking about a fur ball for an eye. That's just too much. The 3d is the perfect amount for that fluffy natural look that will have others drooling for eyes.
How To Choose Your Mink Strip Eyelashes
Before you jump ahead and buy a bunch of pairs of 3d lashes, look at some looks and see what matches you the best. Wearing anything you are uncomfortable in will also give you that look. When you feel good, you look good, and that's what you should look for in mink lashes.
I always recommend following the arch of your eyebrows. that is the natural flow of your face and will give you the most feel-good look.
Some people like to cut their lashes in half and use the ends to give them the cat-eye or wing look. This is a very attractive and popular look.
Since you want fluffy, I recommended using the whole strip lash and let it do the hard work for you.
Remember, it's the shape of your brow that determines the type of eyelashes you wear. And it's 10 times easy to follow that instead of seeing what shape your eye is.
Do You Want Long Fluffy Or Short Fluffy?
Length of the lash depends on the style you want to achieve. For work, you normally have to wear smaller lashes that are 18 mm or shorter.
If you are going out on a dinner date and want to really catch someone's eye, I recommend wearing 22mm lashes. If you really want a dramatic look, you can wear the 25mm lashes.
Just remember, you need to have the space between your eyebrow and eyelid to cover that distance.
The easiest way to put on strip lashes.
Women have been trying to find the quickest way to put on lashes, so they came out with the magnetic liner, but the lashes will sit off your lash line, and when looking close, you can notice that these are indeed fake.
Then you have extensions which are super expensive if you want mink and just expensive overall to have them last 3 weeks.
The best way to go about your lash routine is to get a 2-1 eyeliner lash adhesive. You draw the glue on your lash line and just put the lashes on and press. Now you are done. It's that easy, no more glue dripping, and they come in black or clear.
Best Mink Strip Eyelash Brands
The best luxury mink eyelashes are those that last 25 times. They are full and have the volume to them.
Since natural shedding will happen, you don't want to have a thin pair that you can only use one time. They are bonded on with a cotton band. Some people like the clear band, but the problem with those are the lashes move in those and can get damaged quicker.
We recommend using Leida Lash as they are both and are around $15 for a pair. They have great quality without having to pay a whole bunch like $30 a pair.
Conclusion
If you want to be one of those girls with voluminous, long fluffy lashes, then pick up a pair of strip lashes to have that natural look without the hassle of growing your own.
Pro tip: strip lashes will let your lashes grow since you don't need to put mascara on with will damage your own lash.