Fluffy Mink Lashes 3D 18mm-25mm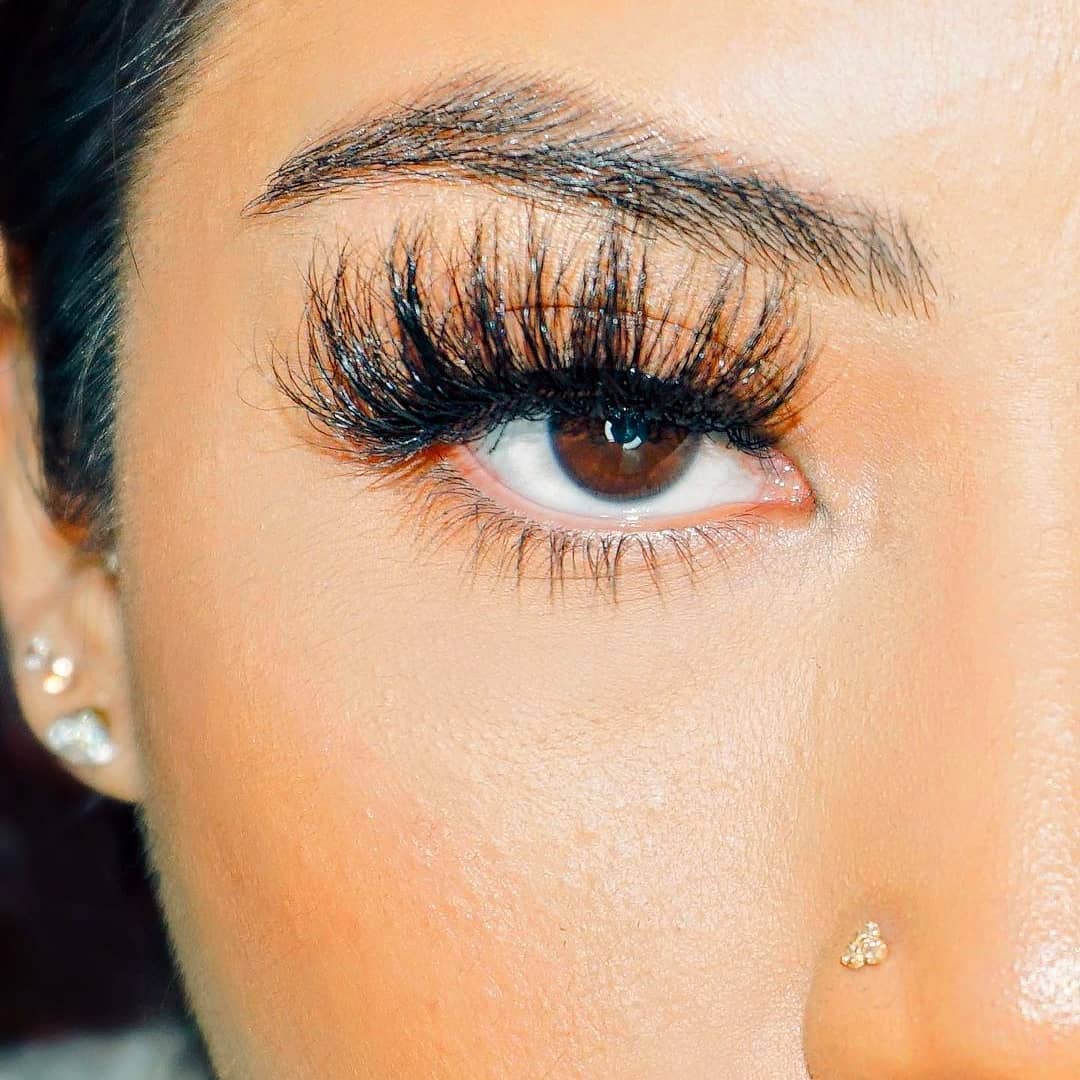 3D Mink Lashes
Not all lashes are created the same.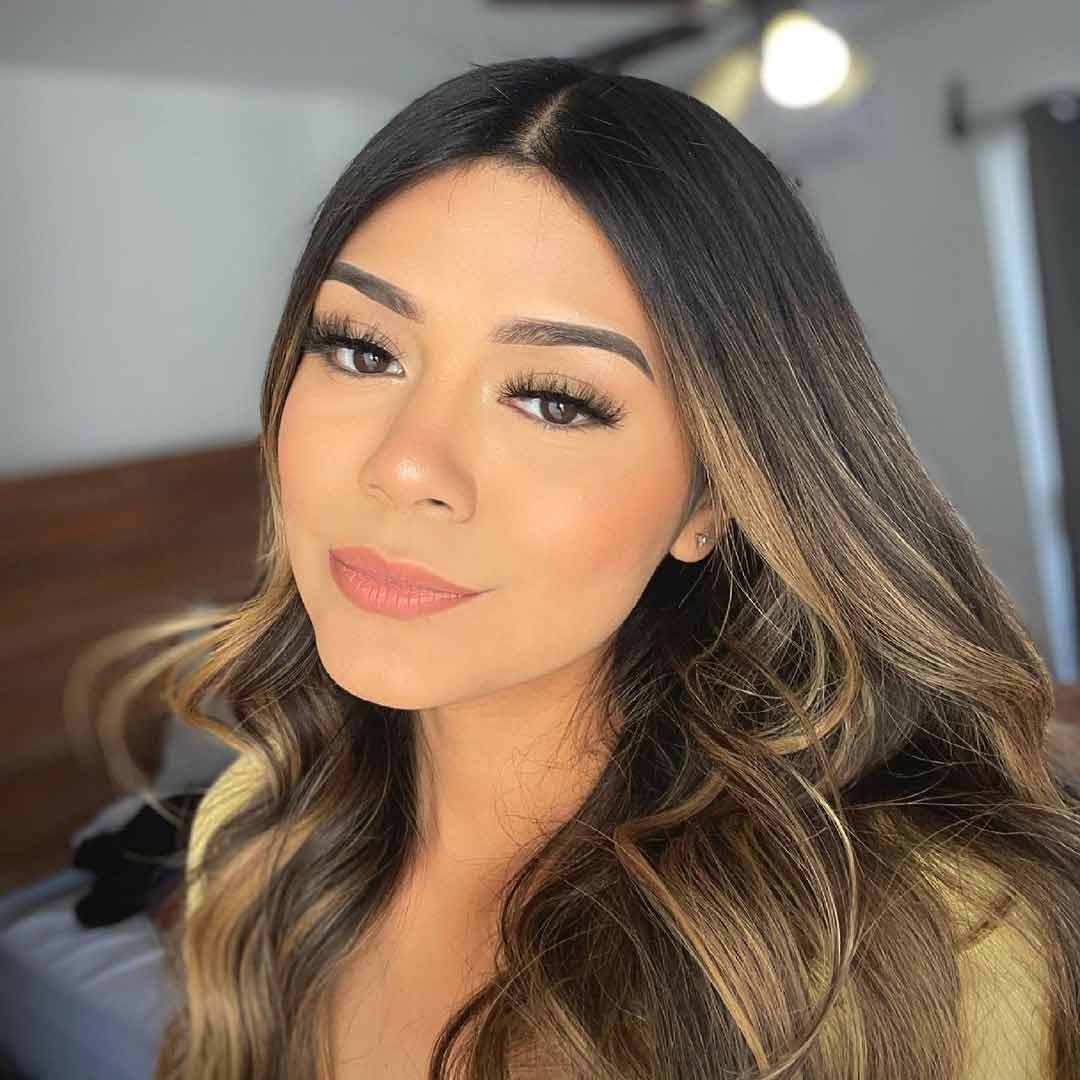 Real Mink Fur
Cruelty Free/ All Natural Product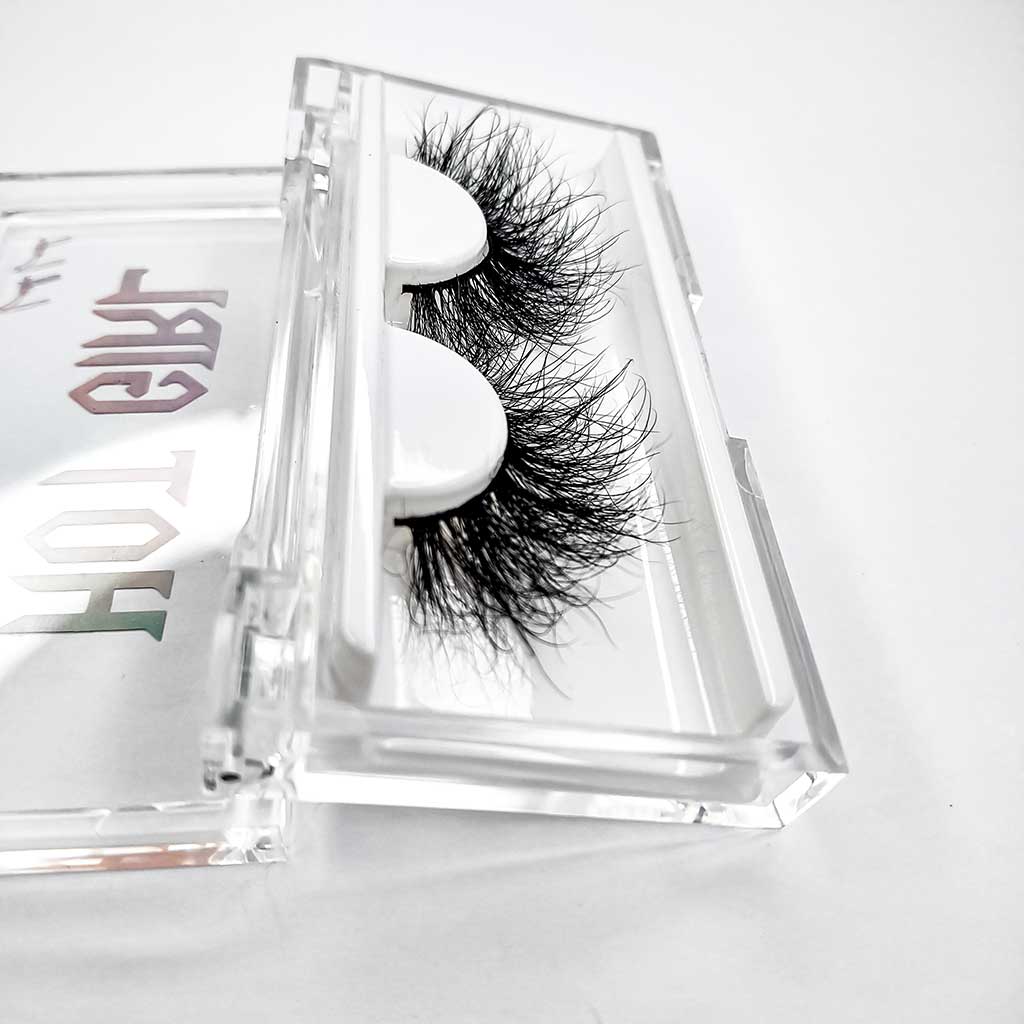 Thick, Fluffy, High Quality
Draws attention to your eyes with a popping effect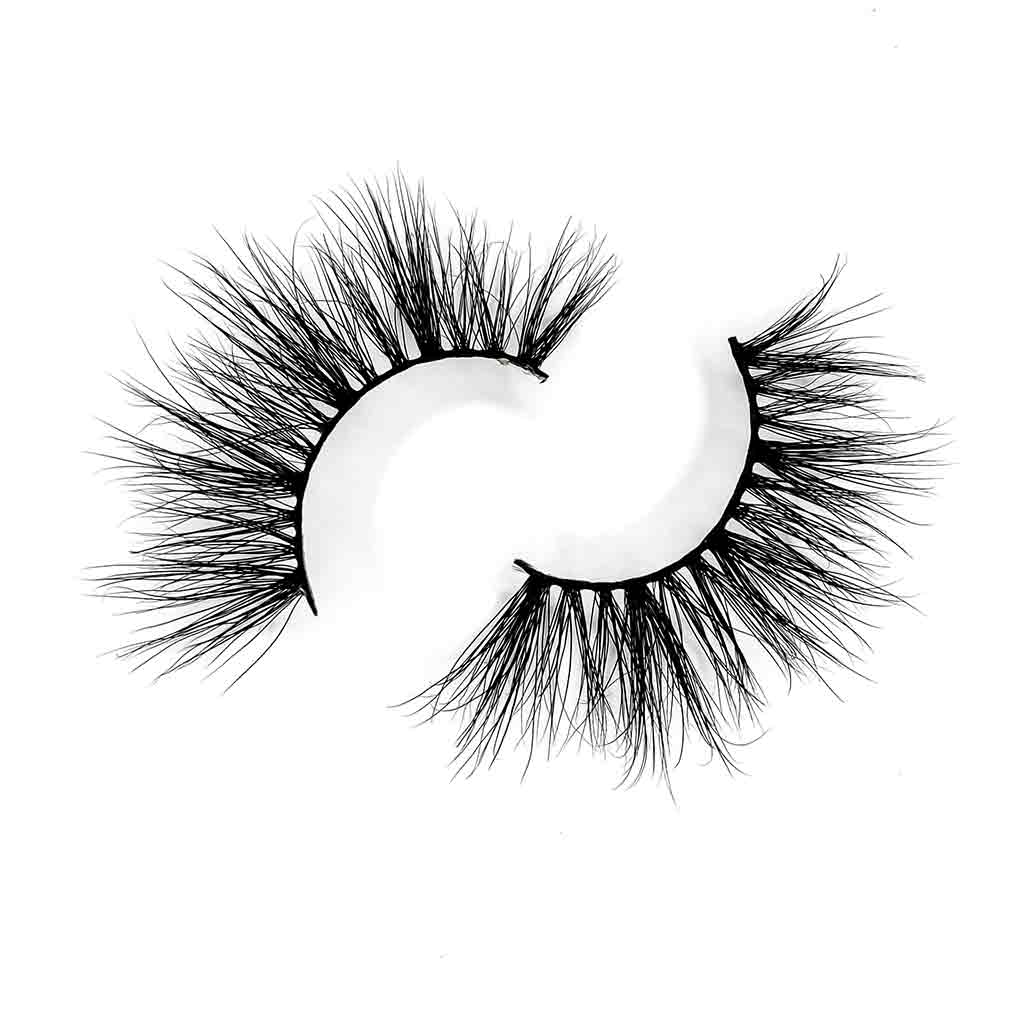 Fits All Types of Eyes
Lash strips are flexible, so they look great on all eye shapes!
Take A Look At Our Fluffy Collections

What Are Fluffy Mink Lashes?
Fluffy Eyelashes
Fluffy Lashes are an up-and-coming way of wearing false eyelashes. The lash band is designed to be wider than normal for a more voluminous look. They come in either single or double bands, which allows you to decide how subtle or dramatic you want them to be. They're perfect for those who love the drama and glamour that these types of lashes offer but don't like the hassle of applying them or removing them after use. If you've been looking into ways to get fuller, longer luscious eyelashes,w then this article will provide some helpful information!
What type of glue to use?
We recommend using an adhesive that is a 2 in 1 glue that will be easy to put on and keep your natural lashes clean and your fluffy lash a fluffy lash. Check out our lash set with the amazing glue and speed up your style while you achieve fluffy lashes or volume lash extensions.
Why you would want volume lashes?
Volume lashes are desirable for several reasons. They provide drama, they have the ability to make you look more attractive, and they can be worn daily with ease. The only downside is that they are usually costly, and the price can be $30 for one pair. However, the price for Leida lash is just $10.99 for one pair. But there are some great deals out there on other lashes, so if you're looking for beautiful eyes without all the hassle, then this article will help!
What are the benefits of wearing fluffy mink 3d lashes?
1) Fluffy Mink 3d lashes are stunning. They're captivating and intriguing, and they make your eyelashes look absolutely beautiful. When you wear them, the world will know that you care for yourself and want to be noticed!
2) They can be worn every day. They are long-lasting and easy to put on, but you must remember to remove them when you go to bed because they can damage your real eyelashes if worn for too long!
3) Fluffy Mink 3d lashes can be used by all women; they make no distinction between age or wearability. They come in different styles and different quantities of bands which allow you the freedom of choice. You choose how subtle or bold you want them to be!
4) Volume lashes open up the eyes and help outline them better, making eyeliner easier to apply; they also give depth that many women crave with their eye makeup.
Volume  Lashes That look Amazing
If you have been looking for a way to get fuller, longer luscious eyelashes, this article will provide helpful information! Fluffy lashes are the perfect solution for you. A fluffy lash will bring out your eye and make clients feel beautiful.
They come in two different styles, either single or double bands. This allows you to decide how bold you want your lashes to be. A great benefit of these lashes is that they are super easy to apply and remove after use without having the hassle of applying them.
If you're interested in purchasing a volume fluffy mink 3d lashes, check one pair of our lashes hassle-free.
Why should you wear false eyelashes for volume lash extensions?
 There are many benefits to wearing eyelashes. One of the most significant is that it can make your lashes fuller or thicker for those not as fortunate as others. Also, if you have been blessed with gorgeous lashes, they can enhance your beauty life. There are so many different types of eyelashes out there. You can find one that fits your personality and style perfectly. Remember, not all lashes are quality.
False eyelashes are also great when you want to give your eyes a rest. Instead of lining your lids with heavy colors, you can spice up your look with some lashes. They are fun to play with, and they can do wonders in accentuating your eyes. You can get this beauty look without having to go to a makeup artist. Thises lashes will help you get that look every day by just using the 2 in one eyeliner glue.
Another benefit is that false eyelashes help promote healthy natural lashes by increasing blood flow to the lash area. Also, there is a bonus in that it will give you longer-lasting makeup results because the glue/adhesive holding them on lasts much longer than if you were using regular mascara or shadow.
Different types of Fluffy Lashes:
There are many different fluffy lashes, such as single fluffies, double fluffies, and fluffies. You can also customize your lashes to make them fuller and longer.
Lash Bands
There are also different lash bands such as invisible, thicker, or double. You can find lashes that are both fluffy lashes and dramatic. If you want to be daring, then choose bold lashes. You can also pick fluffies with zig-zag patterns. However, if you look for fluffy lashes that can perfectly complement your look, go for ones with chevron patterns. You'll want one that is quality, flexible, and light so you can bend the band and fit it to your eye—soft and light on your eyelid.
Length
Some fluffies come in different lash lengths. You can find ones that are 18mm, 22mm, or 25mm long, or you can customize and get them to be the exact length and volume that you want. When we designed our volume lash extensions, we combined a super lightweight, cruelty-free, everyday quality that is soft to wear while affordable and durable.
Different material:
Fluffy lashes can be made from different materials such as synthetic fibers, human hair, mink fur, or silk. If you are looking for eyelashes that are more on the lightweight side, choose ones made with mink fur or human hair. They provide a more classic look and last longer. If you want something that is not as long-lasting, then go for silk which are only meant for one use. A mink lash set is the more Classic lashes and is the best single lash for fluffy lashes with good quality. This lash will last a long time with proper care and if you don't absolutely love them We will refund your money.
Eyelash Extensions
Eyelash extensions are an advanced technique that can give you a new look. You can have pin-straight or curly lashes, and they vary in thickness and length. They will last about four to eight weeks, so this is a great option for those who don't want to wear mascara daily.
Pro makeup artist tips: When shopping for eyelash extensions and you want mink but don't want to pay the price, find a mink strip volume lash you like, pull those out, and use them for the eyelash extensions instead. Your bank account will thank me later.
The benefits of wearing Fluffy Lashes Mink 3d
They beautifully enhance your lashes by adding a layer of volume and overall length.
It can be a trendy way to apply false lashes, as they are wider than the traditional lash band, which creates a fuller look.
The bands come in single or double widths, so you can get the look to suit you.
It is a more natural way to wear false lashes, as the lash band sits closer together than other styles of lashes. This creates less of a gap between natural and false lashes.
The fluffier the lash, the more intense your eyes will look.
They are easier to apply than regular false lashes because the band is wider, and the lash line is thinner. This makes them easier to handle when you're applying them.
They are great for beginners because the style of lashes is less intense than a daring, thick false lash line.
The fluffy length creates a more natural look compared to longer lashes so that they can be used.
Get the look of voluminous, glamorous lightweight lashes without all the hassle!
 Get the look of voluminous, glamorous lashes without all the hassle! Fluffy Mink 3d Lashes were designed to be just that.
They have a wider lash band that gives you the natural-looking glamour of voluminous eyelashes without having to do a lot of work. Overall they make the application process easier and create a more natural look. Purchase a pair today, and you won't regret it.
Why they're so popular right now and how you can get in on it too!
 Lately, Fluffy Mink lashes have been very popular due to their ease of use and being able to achieve a glamorous look without the stress of false lashes. These false eyelashes are just that, fluffy - they have a wider lash band that gives you the natural-looking glamour of voluminous eyelashes without having to do a lot of work.
Beauty application
The application process is also made easier since there isn't as much stress on the false lash when applying it to your natural eyelashes. And because Fluffy Mink 3d Lashes give off more natural-looking glamour, they can be used for beginners who don't want such a dramatic false volume lash line. They last longer than other styles because they are usually worn in one sitting on a special occasion or event. While being super soft, they enhance your beauty, and you might want to wear them every day. When I mean everyday, you can even wear them for business, dates, work, and fun.
Fluffy Mink 3d eyelashes are perfect for any eye shape, especially smaller eyes, because they give you a bigger look without having to enlarge your lash line or create an intense false lash effect. Just trim the lashes before applying the glue.
Purchase a pair of Fluffy Mink 3d lashes today and love your glam new look tomorrow.
Fluffy Mink 3d lashes are a new way to have big, beautiful eyelashes without the hassle of putting on falsies. They're perfect for anyone who wants to look glamorous but doesn't want all that work! These voluminous lashes come in various styles and lash bandwidths, so you can make them more subtle or dramatic, depending on your mood.
No matter what kind of woman you are, fluffy Mink 3D Lashes will be perfect for any occasion. Take care of yourself with these amazing pair today!
FAQ
Shipping
We offer to ship worldwide and to all countries out there that have a mailing address and postal service. We only offer free shipping to the United States. If you have an address outside the US, you will have to pay a higher shipping rate.
Currency
All orders on our system will be processed in the currency of the USD. Our Brand is located in the USA. If you need help, please contact us with any issues you have.
Do you have Sales
Yes, make sure to subscribe and get an account on our site. Our brand will have sales and discounts for all our clients on major holidays in the US.
Are your Lashes Cruelty-Free?
Yes, all our eyelashes are cruelty-free. We will not sell any product or brand that has harmed animals.
Rewards programs.
If you create an account, you can get special deals and discounts. We do have a rewards program you can sign up for.
Packaging
All our eyelashes come in a clear box, so you can reuse them over and over again. This lash box is made out of plastic, and feel free to toss it around a bit. The box is designed to protect your quality eyelashes.
Do you offer wholesale?
We would be open to another brand/seller selling our product. Please leave us an email and request becoming a re-sellers you will have to buy in volume.