How To Apply Long Mink Strip Lashes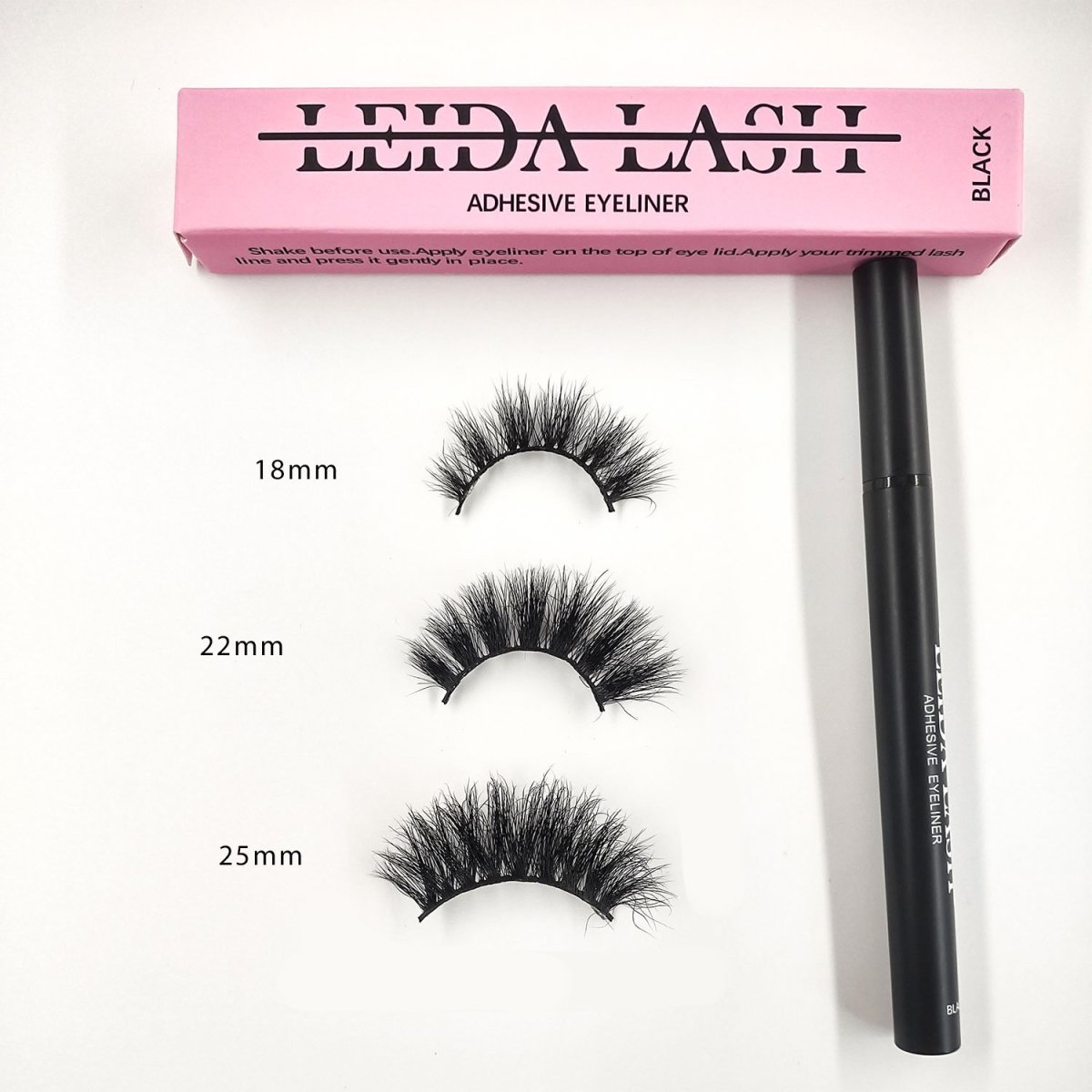 Eyelashes have a major impact on your face. They frame your eyes and help to make them pop. But not all lashes are of the same quality.
This article will teach you what to look for in a quality pair of long mink lashes, how to apply them correctly, and when you should replace them. You'll also learn about the benefits of wearing long lashes and learn if it's worth it to buy premium-quality ones or settle for something less expensive.
What to Look For In Quality Long Mink Strip Lashes
If you've ever worn fake eyelashes, you know that the quality of the glue or glue application can make a big difference. That's because the quality of the glue means it sticks well to your eyelids. A good glue is a bit tacky, so it stays put all day.
If the glue starts to break down, it starts to flake off the lash bad, and if it dries out, it won't stick to your lash line. It's also essential that the glue is applied to the lash line without coming off. The quality of the glue will determine whether you're actually able to wear the lashes or they fall off all the time.
One thing that is very important in choosing the correct lashes is the type of adhesive you want. Since most people wear lashes all day or put them on at night and wear them from 7 pm- 2 am.
How To Apply Them Correctly
Mink lashes require long, very thin, and precise lashes. Since they are thinner than regular lashes, you have to get as close as possible to your eye line with the false lash. To get the lashes as close to your eye line as possible, we recommend using a lash curler (or toenail clipper) to push the lashes closer together.
You'll be able to see where you're putting the lashes by sliding the curler and moving the lashes. If you're wondering if a lash curler will damage your eyelid, we say yes, so be sure only to use it if you are very experienced with curling lashes.
In order to give your lashes a flawless look, they should be applied only a few millimeters from your eye. Avoid applying them more than two millimeters away from your eye in order to avoid any tears in the eyes or dark spots.
When you apply Leida Lash long mink lashes, they already come perfectly tuned for any look and style you are after.
When Should You Replace Lashes?
Before you begin applying lashes, be sure that you've reached your ideal length. The length will depend on the type of lashes you are trying to wear. Some will lengthen your eye, and others are for lathering up lashes, which are for an intense eye makeup look.
Do You Have Adult Mink Lashes?
Ladies in their twenties and thirties who are not used to wearing false real mink lashes should consider purchasing very long mink lashes to really make a statement. Lifting your lashes can bring your eye up to the top of your cheekbone and help elevate your eye makeup look. If you're not interested in having a fuller eye, looking the part without going over the top, long lashes are a great alternative to lashes that will only do that.
When you need to replace your strip lashes is when you've cleaned and fluffed them, but they still don't look like new.
They start to thin out as lashes fall out. or if you have gotten 25 wears out of the Leida lash.
When you properly clean them, you can get way more uses out of them and they will still look like a natural lash.
Toss them if they don't look like they used to. Here is a cleaning guide for mink lashes.
The Benefits of Wearing Long Mink Strip Lashes
Longer and fuller lashes can give a stunning, even effect to the eye. It can appear to lift the eyelid a little, even draw your eye downward. If you're not sure about buying long mink lashes, that's understandable. However, there's no better way to get quality lashes than from a professional company that gives full attention to detail.
Sometimes it's worth the money. Some companies that offer quality eyelashes give a pretty good deal, but they're sometimes much too expensive for one item. That's why long mink lashes are more of a treat for the eyes. They're long-lasting and last for up to three months.
That means you don't need to buy a new pair often and don't have to invest a lot of money. With Leida lash 3d mink lashes, you can get the best of both worlds. 
Is It Worth It To Buy Premium-Quality Ones?
It might sound counterintuitive, but if you want quality eyelashes, you don't necessarily need to spend a fortune. You can get good-quality lashes without spending a fortune. Leida lash sells long mink lashes that are very inexpensive.
You can even buy the lashes without the glue for about $15. Some other quality eyelashes are in the same price range.
The only time it's worth spending more money on eyelashes is as if they are really designed for the eyes of a celebrity. The lashes will be extremely thick and will get less messy.
Although you won't be able to tell these lashes apart from ordinary lashes unless they are right in front of your eyes, you won't worry about having mascara running down your cheeks. Since these lashes are long, you don't need to apply mascara.
Conclusion
Most people like to wear the mink eyelash extensions technique to get long, thicker lashes. The beauty of this technique is that you do not need any talent in applying it. If you're serious about getting your hands on long, perfectly curled, and black lashes, then a regular false lash does the trick, although it won't give you long lashes. On the other hand, if you are more comfortable with a false lash technique, we would recommend the DIY Strip lashes that also have the advantage of cost-effectiveness.