Quality Eyelashes, Their Benefits, and How to Wear Them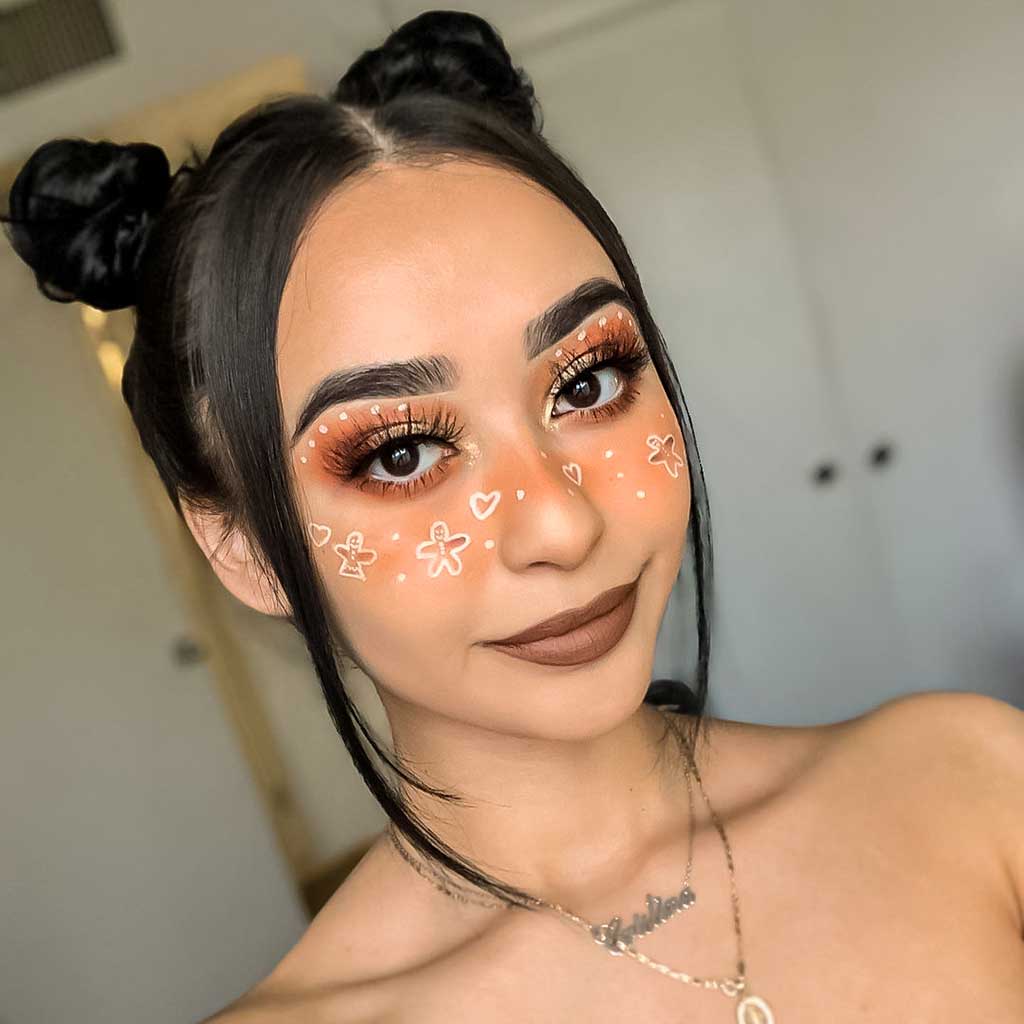 Your eyes say a lot. When someone looks you in the eyes, you want to make a statement. At Leida Lash, we are committed to helping by providing quality 3D false lashes. That highlights your natural beauty and inspires confidence and charisma no matter where you are. 
With our wide selection of 18mm lashes,  22mm lashes, and 25mm eyelashes, we take pride in the countless possibilities. Our lashes are available to you as you go the extra mile to amplify your eyes. For both subtle and more dramatic highlights, there are for you. Learn more about how our 25mm Fake lashes will help you transform your look.
Benefits of Wearing Eyelashes
There are plenty of reasons to wear false strips and plenty of benefits that come with them. Your eyes say a lot about you and are often one of the first things that people notice, so of course, you want them to stand out.
False lashes are one of the best ways to do so. Whether you want to fully transform thinner eyelashes and fill in the gaps or just add a bit more volume. False lashes can help bring you added charm and confidence.
False lashes are a great option to spice up your look anytime, from a night out to a big presentation day at work to running daily errands. Eyelashes are versatile enough to give you a bold, pronounced look that works anywhere. So whether you are aiming for a more natural appearance or a more flashy one, false eyelashes can make it happen. Our 25mm 3D eyelashes will help you take your eyes to the next level while you command the room in the blink of an eye. 
We strive to produce high-quality 3D mink 25mm fake lashes that look great, feel great, and last longer, which is why our lashes will set you apart from all of the others. Leida Lash gives you a look that is individually handcrafted out of mink fur and made with careful attention to detail. As a result, our 3D mink lashes really pop out and give your eyes a fuller look.
Mink Fur
Our lashes are made from quality mink fur because it is the best material for beautiful, comfortable lashes. Mink fur is all-natural, lightweight, and soft. It also has a beautiful natural shine that you cannot ignore.
The lightweight of our mink lashes means that you can expect a much more comfortable experience wearing them than you would get from most. Plus, with its high quality, it lasts much longer than other materials used by other brands.
Wear Your Eyelashes with Peace of Mind
On top of that, all of our lashes are hypoallergenic (no allergic reactions), cruelty-free, sterilized, and sanitized, so you can focus on looking and feeling great without having to worry about unnecessary complications. When well maintained, Leida Lash eyelashes can be worn 25 times or even more, so you do not have to worry about constantly switching them out either. You can be sure you are getting the most long-term value when you buy from Leida Lash.
Find 25mm Lashes that You'll Love.
Our inventory is full of 25mm natural eyelashes that will transform your look in the best way. Also super easy to apply. 25mm lashes are designed to give you extra length compared to other styles so that you can really make a statement and allow your eyes to stand out.
With 12 different sets of 25mm lashes, there are plenty of options to find the look that you like best. You are sure to find a pair that will fit your personality and take your look to the next level. The only issue you will have is deciding which pair you want the most with all that we have to choose from: 
Note: Once you pick up a pair make sure to cut the inner corner fist so your eye isn't getting poked. Then trim the outer corner to your desired length. Coming from mullite makeup artists.
Bossy
Bossy lashes are your more dramatic fluffy lashes option with volume and length. With denser strands, these are designed to give a much fuller look for your lashes. As a result, you will feel more beautiful and powerful all at the same time. Customers love them, and they come at an affordable $16.99.
Daddy
Don't let anyone tell you what to do. Instead, take control with the Daddy lash style, designed with a double-stacked, fluffy and complete look to give you the confidence to take command—all for $15.99.
Baby Girl 
Make your presence known as soon as you show up with the Baby Girl lash style. With silky lashes designed with fluffy bunches, and a thin band this style is perfect when you want to turn heads.
Be sure that everyone knows who the attention should be centered on. These are great for taking care of business or taking a night out. Get your pair for just $14.99.
Bombshell 
For a quieter, more classic look that highlights your makeup and natural beauty, the Bombshell fake eyelash style will give you that. These are great for going out on the town or just taking on your daily routine. They are versatile, just like you. Add these to your cart for just $14.99.
Sweetheart 
You are beautiful but humble. Show it with the Sweetheart lash style!
These are wispy and fluffy while still a bit tamer than other styles. This style is excellent for going about your day in style or casual nights. Get yours for $14.99.
That B****
When you walk into the club, make sure everybody knows it with the That B**** lash style. These are extra full and fluffy to really heighten your look and allow you to stand out. Be the one everyone is talking about for $16.99.
These are just a portion of the 25mm lashes that we have for you to choose from. Begin exploring all of your options so you can decide how you will be showing up and what presence you will have the next time you walk into a crowded room. 
How to Wear Your Eyelashes Correctly 
Once you have decided on the style that fits your personality best. You want to be sure that you are wearing them correctly and making the most of your eyes. All of our lashes come at a standard strip length so that you can customize or trim them to best fit the shape and size of your eye. 
In addition, our lashes come independently, so it is a good idea to research and find an eyelash adhesive that would work best for you. Once you are ready to transform your look, have a pair of tweezers on hand so that you can handle your new lashes with care and caution.
To put your eyelashes on, simply line the base of your own eyelashes with glue, then use the tweezers to help you attach and adjust the new lashes onto yours. 
With good maintenance and caretaking, our high-quality lashes can be worn more than 25 times. When you are ready to remove your false lashes, make sure to do so gently so that you do not cause damage to your natural lashes. It is also essential to clean and moisturize when you are done wearing your lashes. Then, with proper care, you can wear false lashes regularly, day or night.
An Easy Experience
We provide free shipping to all orders within the United States. We work to ship all orders either the same or the next day, based on the order's time.
Therefore, you can often expect your order within 1-4 working days. We also ship internationally! We ship to Canada, the United Kingdom, and Australia within 5-7 working days and anywhere else after a minimum of 7 working days. 
We are here to help you experience your first pair of Leida Lash eyelashes. If you have any questions, check out our Frequently Asked Questions page to see if they can quickly be answered there. Any other questions or concerns? Do not hesitate to reach out.
We are happy to work with you to find the style that will give you the confidence you deserve. So take the next step in your fashion journey and make your presence known with our variety of lash styles!