Is Wearing False Lashes Every Day OK?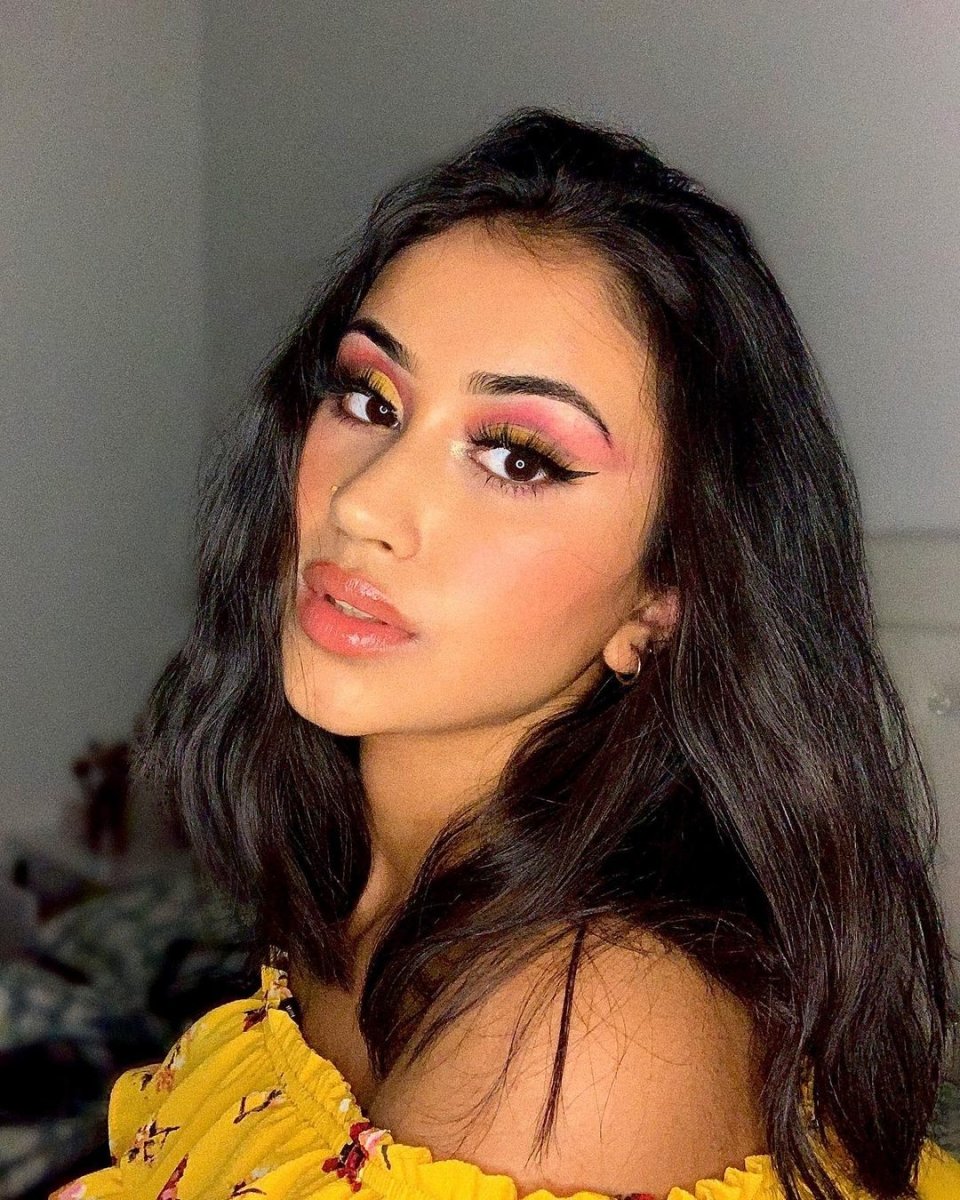 Often, women are uncertain about whether or not to wear false eyelashes every day, and it's crucial to think about what you want them for before making a decision. False lashes instantly enhance your eyes and provide that film-star look, but they can also be used for practical purposes. The majority of females use false eyelashes to improve the overall appearance of the eye as opposed to as a functional accessory, as it doesn't take too long to apply them.
You've probably noticed how vibrant and confident people look who wear fake eyelashes or if you've ever worn them yourself. Fake eyelashes have been on faces for decades, adding fullness and drama while also providing a much-needed boost in self-esteem. From short to 25mm lashes Given how the product appears to be a cure-all for all eyelash problems, it seems extremely simple to wear false eyelashes every day. However, this isn't always the case, and there are consequences to wearing them daily that you may not be aware of.
Most individuals would generally use falsies on a special occasion. However, some do so on a daily basis and see no issue with it. Suppose you've only recently started to enjoy false eyelashes and haven't yet settled on a style. This blog will answer several concerns that frequently pop up when it comes to fake eyelash discussions.
The Answer To Can I Wear Fake Eyelashes Every Day?
Yes, you can wear false eyelashes every day. When applied properly and taken off correctly, you can wear lashes daily without them hurting or damaging your skin.
Some would say its time consuming and it can be for those who are not skilled at it. With the right lash tools and eyelash glue, you can put your fake lashes in under a minute.
With the new technology of lashes, some cost under 50 cents to put on with lasting over 25 wears. It can be very affordable to wear false lashes while uplifting your confidence feeling sexy, and looking like a pop star.
What is the list of Pros of wearing Fake eyelashes every day?
Look great
It makes your iris darker (which makes you more attractive to the opposite sex)
Less than 50 cents a day to wear.
Change your look
Increase confidence
When applied right, they do not hurt your natural lashes.
What's the cons?
It takes a while to get good and fast at putting them on
It takes time to take them off correctly.
Can be allergic to certain types of glues and lashes.
Some employers won't let you wear lashes longer than 18mm.
Some don't like the idea of putting lashes on every day but want the look, so they will pay for lash extensions that are glued into your lash line. That can cause damage and make your natural lashes thin out.
At the end of the day, it comes down to what you want. I think every girl should try lashes at least once before you decide against it. If you like the natural look, I support that too.
What Happens If You False Lashes Every Day?
You may not be aware of the various chemicals and pollutants you'll be subjected to once you apply fake eyelashes. You should know exactly what you'll be exposing your eyelashes too. And just what the delicate eyelid skin will face. The materials used in the manufacture of artificial lashes can cause an allergic reaction.
The chemicals used to process these materials may irritate and aggravate your eyes. Some individuals experience stinging and burning when wearing fake eyelashes for an extended period of time.
False eyelashes made of synthetic materials aren't breathable, so your lashes will, more likely than not, become dry. Over time, the elements will chip off, and your lashes will appear dull. In some cases, you may experience an infection or develop a rash around your lash line due to wearing false eyelashes every day.
When wearing falsies, many people are concerned about the glues and adhesives they may encounter. For example, formaldehyde is a hazardous and carcinogenic ingredient. This can result in significant damage to the eyelash bed and the skin around the hair follicles. Furthermore, it can irritate the rest of your skin, particularly if you're allergic to formaldehyde or some of the other ingredients.
Another thing to think about is tugs and pulls. Being tired after a long day at work or a night on the town is unavoidable. And you may easily be tempted to speed up the procedure of removing your falsies to get back to sleep. This is where most individuals would pull off their fake lashes without properly dissolving the glue.
Traction alopecia is a genuine risk, especially if you're pulling with enough force to remove natural lashes. Constant tension on your eyelashes causes this condition. Given how frequently you'll be wearing falsies, the tension will only increase. Furthermore, heavy makeup and false lashes can clog hair follicles and oil glands, trapping dirt and dead cells. This results in hair loss, which can become permanent if you don't take the proper precautions.
If you're considering wearing false lashes every day, it's important to know that certain individuals are more prone to experiencing issues associated with this practice. These include people who have sensitive eyes, allergies to artificial ingredients used for lash application.
How Long Can You Wear False Eyelashes For?
False eyelashes may stay on for 3 to 7 days, depending on the adhesive and application techniques. I don't recommend sleeping with them because you can lose them or damage the lashes.
You can find an article on how to clean and take care of lashes here.
Just as you get ready for bed, take the lashes off with some warm water and remove them when you take your makeup off.
Your eyelids are the thinnest part of your skin, and just like wearing make-up all night, it won't immediately hurt your skin, but if done repeatedly, it can.
What Are The Best False Eyelashes For Daily Wear?
Eyelash falsies have evolved to be more versatile to meet any eyelash demands you may have. As a result, some companies have developed products that are appropriate for everyday wear. Whether you're going out with your girlfriends or eating lunch with a friend and maybe a drink or two. There's sure to be a pair of falsies that will work for you.
Our advice is to follow how your eyebrows are shaped. That will give you the best look in our opinion.
The best lashes to wear daily would be Leida Lash.
They have short and longer lashes for date nights or if you want a dramatic look.
Are Wearing False Eyelashes Damaging to Your Natural Lashes?
Yes and no.
Yes, they can damage your natural lashes if you put the glue right onto your natural lash line. Drippy and messy glue can do this. If you use and 2-in-1 eyeliner glue pen, you can put the glue right next to your lash line, which won't damage your lashes at all.
They won't damage your natural lashes if put on correctly. The correct way to put lashes on is to put the lash band right above your lash line, so you do not cause damage to your eyelashes.
Unfortunately, lash extensions will damage your natural lashes with the glue going into your own roots, which can be toxic and sensitive to your skin, clogging your pores.
While the user may enhance the effects by applying thick coats of mascara, the receiver may exacerbate them. And removing the false eyelashes improperly. Traction alopecia, which is a loss of natural lashes due to frequent tugging and pulling, is caused by these aspects. The glue's constant pressure and weight of falsies can lead to hair loss.
To avoid this, please ensure you remove your lashes the right way and don't tug on them.
How To Remove False Eyelashes?
There are a few steps you can take to remove false eyelashes safely without causing any damage to you.
Get a q-tip and put some warm water on it
Rub the water right about the eyelash band.
The glue should be soft and won't cause any tugging when taking off
Take off eyelashes
I recommend cleaning the eyelash at this moment
you can find how to do that here.
Are Your Fake Eyelashes falling off? What Are the Best Tips to Keep False Eyelashes on Long-Term?
Good technique is important to make sure your falsies don't fall off minutes after you've struggled to stick them on. The secret lies in the basics of applying fake eyelashes correctly, as well as a few pro-tips.
Normal glue.
The first step is to make sure you wait for the glue to become sticky before attaching the Falsies. a 30-second start will suffice. This will increase your chances of a stronger connection.
The second approach is to use the double-adhesive method. This method involves gluing a skinny layer of glue on both the fake eyelashes and your lash line. When you've finished putting on your falsies, comb them together with your natural lashes to blend them. This will conceal the narrow strip of skin between where your real lashes end and fake lashes begin.
The best way
Using a 2-in-1 Eyeliner Glue is the best and easiest way to put on lashes. The eyelash glue pen will get your eyelashes looking the best while holding them on all day. It gets the glue right where you want it and doesn't leak.
Is it possible to sleep in false eyelashes?
Because of the health risks, the answer is no. Sleeping with falsies on creates a variety of problems, ranging from mild discomfort to severe agony. The following are some of the difficulties you might encounter if you sleep with falsies on:
Allergic rashes
Eyelid contact dermatitis
Infections are common allergic responses.
The components used in the eyelash adhesives might cause allergic reactions. Formaldehyde is one such ingredient. It may induce keratoconjunctivitis, characterized by swollen eyelids, redness, and discharge as an allergen. Eyelid contact dermatitis is frequently observed in individuals with redness, itching, and scaling around the eyelid area. Eyelash adhesive allergy is associated with other allergic reactions like throat tightness, runny nose, and watery eyes.
Wear the lashes how you like.
You don't need to have anyone what you look to go for. Suppose you want to wear lashes every day you do it. Just be smart about it and clean your eye and eyelashes. Make sure to get a quality lash if you are going to wear them every day. I recommend getting Leida Lash since they are luxury lashes and high quality for a very reasonable price.