The Secret To Bold Eyelashes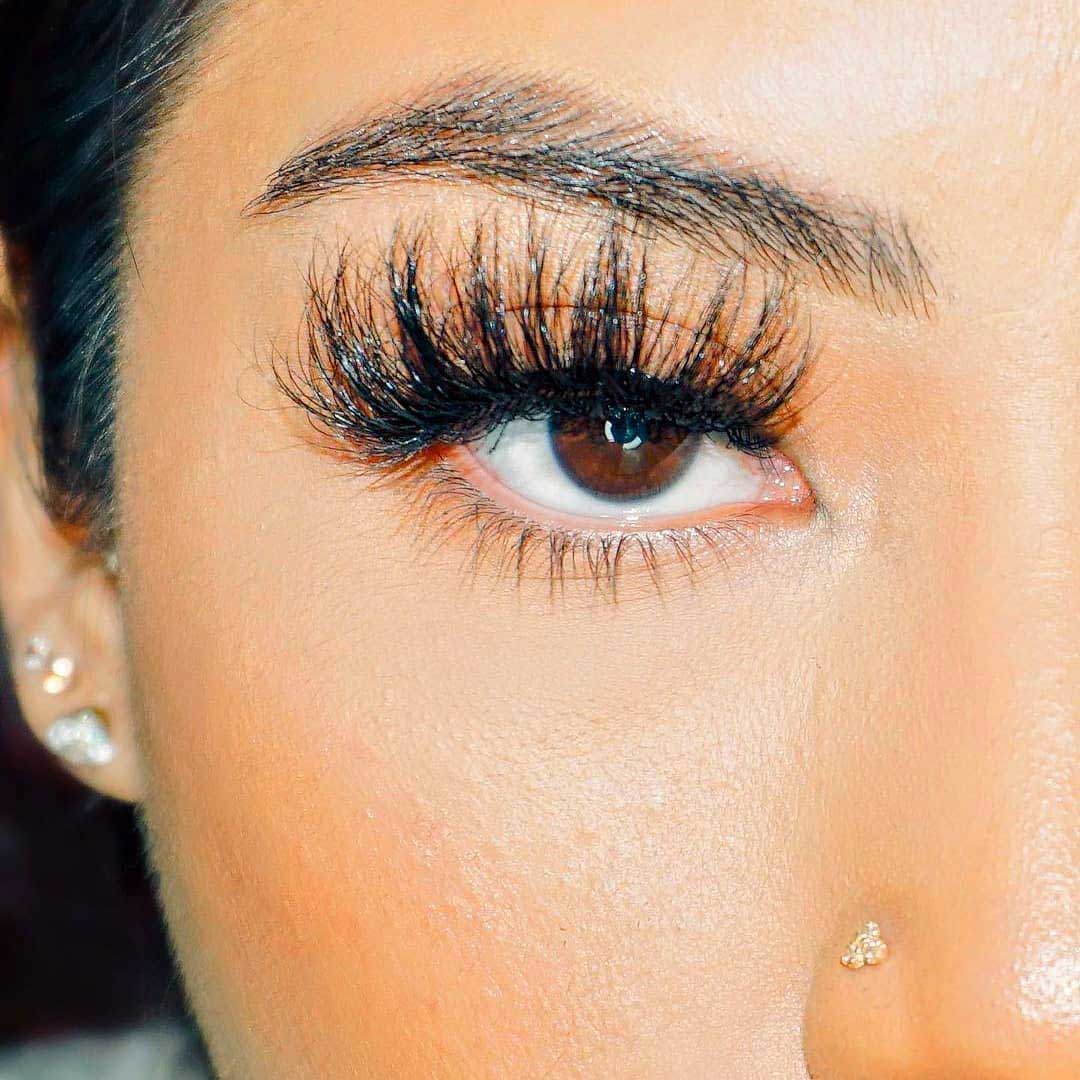 Whether you're looking to spice up your natural lashes or trying to get that bold look, mink lashes are the way to go! Mink lashes are a great way to get that extra volume.
Mink lashes are an adhesive strip placed on top of your natural lashes, giving you an extra boost of volume.
If your natural lashes are thin and sparse, then you might not want the mink lashes as they're a bit more obvious and can look a bit unnatural on some people. Mink lashes are a great way to get that bold look, but they're not for everyone.
Bold Mink Lashes
The Baddie 25mm 3D Mink Lashes are by far the boldest and fiercest I have ever seen, and, honestly, I'm pretty impressed. The lashes come in a strip shape that when applied to your eyes. If you're looking for a dramatic look that will make heads turn, Baddie Lashes are the way to go.
With their soft touch, they can bring your eyes and cheeks into focus and make them look bigger! You don't even need mascara to apply these lashes! Leida Lashes Luxury Mink eyelashes are the boldest and prettiest lashes. 
The Benefits of 25mm Mink Lashes
Mink Lashes are made to be placed on the top of your natural lashes. You need to choose the right size. The tips of your lashes can be 18mm lashes, 22mm Lashes, or 25mm Lashes, so there is a vast amount of variety for the extra volume. The advantage of mink lashes is that you get the volume.
With an eyeliner glue pen, it makes it super easy to apply. This is important if you're looking for that subtle boost in volume.
If you want even a bolder look, you can apply some mascara to your lashes beforehand. Mink lashes can make your lashes look thicker and darker. You'll see your eyes appear more awake.
The Drawbacks of Mink Lashes
The bold mink lashes are not for everyone. This all depends on the shape of your eyebrow and how close it is to your eye. If your eyebrow is close to your eye, the biggest drawback is that these bold lashes won't work for you since they are 25mm lashes.
They are longer than the average natural lashes that are 10mm-12mm. If you still want to get a super bold look but without the length, I recommend checking out some 18mm lashes. 
The other drawback is mink lashes required proper care to get 25 wears out of them. Most people won't take care of or clean their mink lashes which will lead to them breaking. 
After a long day at work or a night out, cleaning your lashes is the last thing you want to do. So the next day, make sure to clean the glue off the lash band.
This will make it so when you grab them again, and the band won't break since the lash glue will harden and won't let the band flex. Check out our guide on how to clean your mink lashes. 
How to Apply Mink Lashes
Mink Lashes are effortless to apply and don't require too much effort, but if you want to go the extra mile, then you can always use an additional coat of mascara over your existing lashes to create an extra pop of volume.
To apply the mink lashes, you'll first need to take so lash glue or an adhesive glue pen that works as eyeliner and lash glue. Add some glue to your lash line and apply the lashes.
That way, the lashes will stick on the lash line, and you don't have to reapply. Take a look at the final product! Mink lashes are effortless to apply and are not too much effort!
Conclusion
If you're someone who loves natural lashes, mink lashes are the right choice. If you want to really boost your lashes to make them look more dramatic, then you might want to try out a longer lash. If longer lashes scare you, try the 22mm lashes as they are super bold but not as long look.