Double Stacking Eyelashes and How to Do it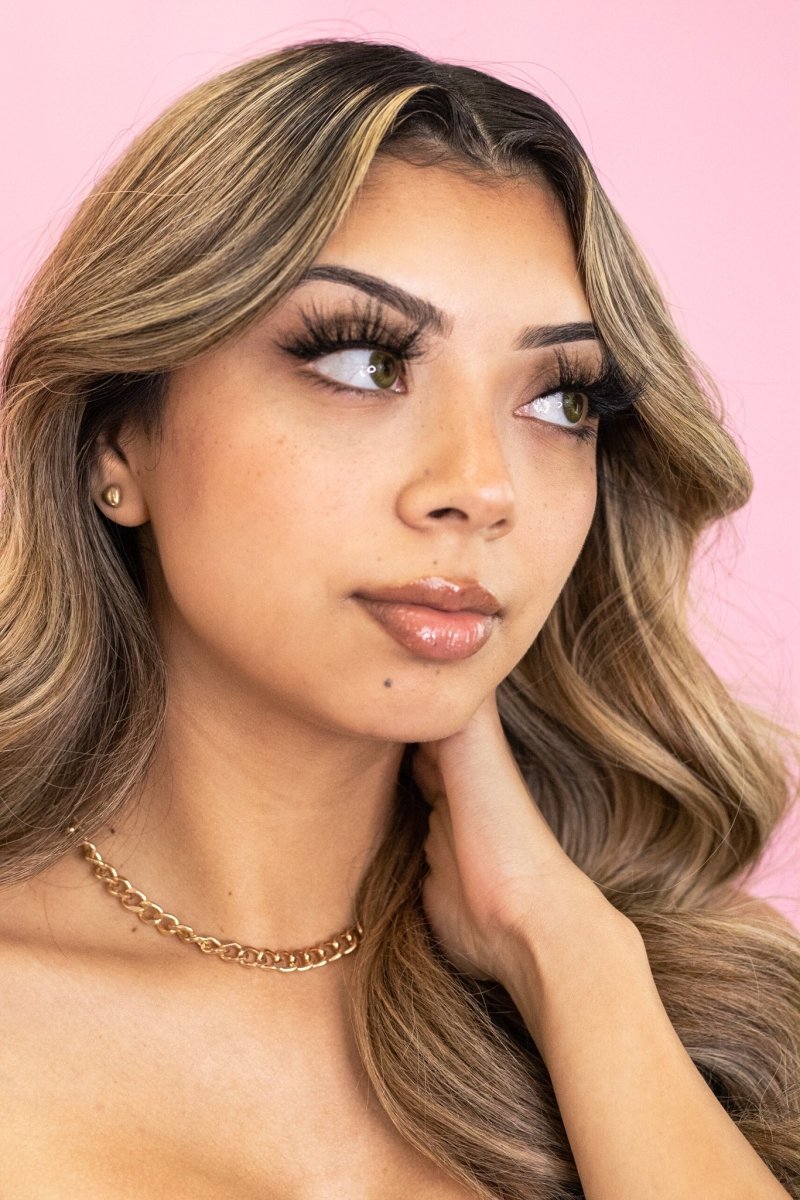 Are you looking for more v-v-v-voom from your lashes? Stacked, baby! That's correct! You may mix and match several pairs of our mink lashes to create a look that is 100% you and 100% Anything But Tame.
Our 3d lashes are layered, so my recommendation is to do this with flat lashes to get that 3d look.
What is Double Stacking Lashes?
Double stacking is the practice of applying two sets of false lashes in order to create a more dramatic look. Also known as double-layer lashes. So in effect, it's giving you a thick, full lash line that will have your eyes looking bigger in the blink of an eye! Remember though, when you are planning to stack lashes...the thicker they are, the longer they take to apply. But the results are worth the extra time, trust us!
Before you go double stacking lashes there are 3d lashes that will give you the same effect of double stacking. So if there is a specific style that you are going for, then go for that double-stack way.
How to Double Stack False Eyelashes
1) Start by applying lash glue to your natural lashes, just as you normally would. We recommend starting with a thin coat of adhesive, letting it dry for about 20 seconds, then applying another layer for better hold.
2) Once your lash glue is tacky, position the lashes on top of your natural lashes (the same way you usually would).
3) Apply another set of false lashes directly on top of the first set.
4) Finish off with an application of mascara to blend the two sets seamlessly together.
-Don't forget to trim false lashes to fit your lash line!
Don't be afraid, you won't ruin the lashes in any way. Trim them before applying lash glue; our faux mink eyelashes are reusable and can be re-trimmed & shaped up to five (5) times without losing their wispy curl.
-When stacking lashes, the lashes on the top layer should be longer than those of the bottom lash line.
So just stack those babies up for a look that's as fierce as you are!  And remember, don't let it intimidate you - there is no such thing as too much volume. Here at Leida Lash, we love false eyelashes and we know you do too!
Stacking the lash
Stack one lash upon the next, compressing the bands. You should make sure that the lash ends are matched. Place the outside edge edges of your lash bands together if they have different widths.
Following that, take measurements of your lashes to match your eye. Place a stacked lash against your natural lash line and check the length. If you need to trim them, start by cutting off a little at a time and working your way out from the outside edge. Did you get the fit just right? Fantastic! Let's get those eyelashes flying.
Fortunately, applying stacked lashes is very similar to applying natural ones.
Apply a thin line of glue (I like Leida Lash Glue because it's so simple to remove) to the lash band and wait at least 30 seconds before proceeding. Then carefully place the stacked lashes on your natural lash line.
Make sure to press down firmly in all corners of the eyelashes. Some people find it easier to use tweezers, while others prefer their fingers. Whatever works best for you!
That is all there is to it! You've got lashes that go the distance, and it was simple as could be.
After Care/ How to remove a double-stack lash
Many individuals like to keep the lashes stacked when they remove them. It is feasible to pull the stacked lashes apart once you've worn them, but proceed with caution! Pull as much glue off as possible and then carefully separate the bands.  Check each band for glue residue before retiring it for the night to ensure that they last a long time.
Precision Stack Tips
At Leida Lash, we want you to look your best! That's why we've created this helpful guide for achieving beautiful lashes in an instant.