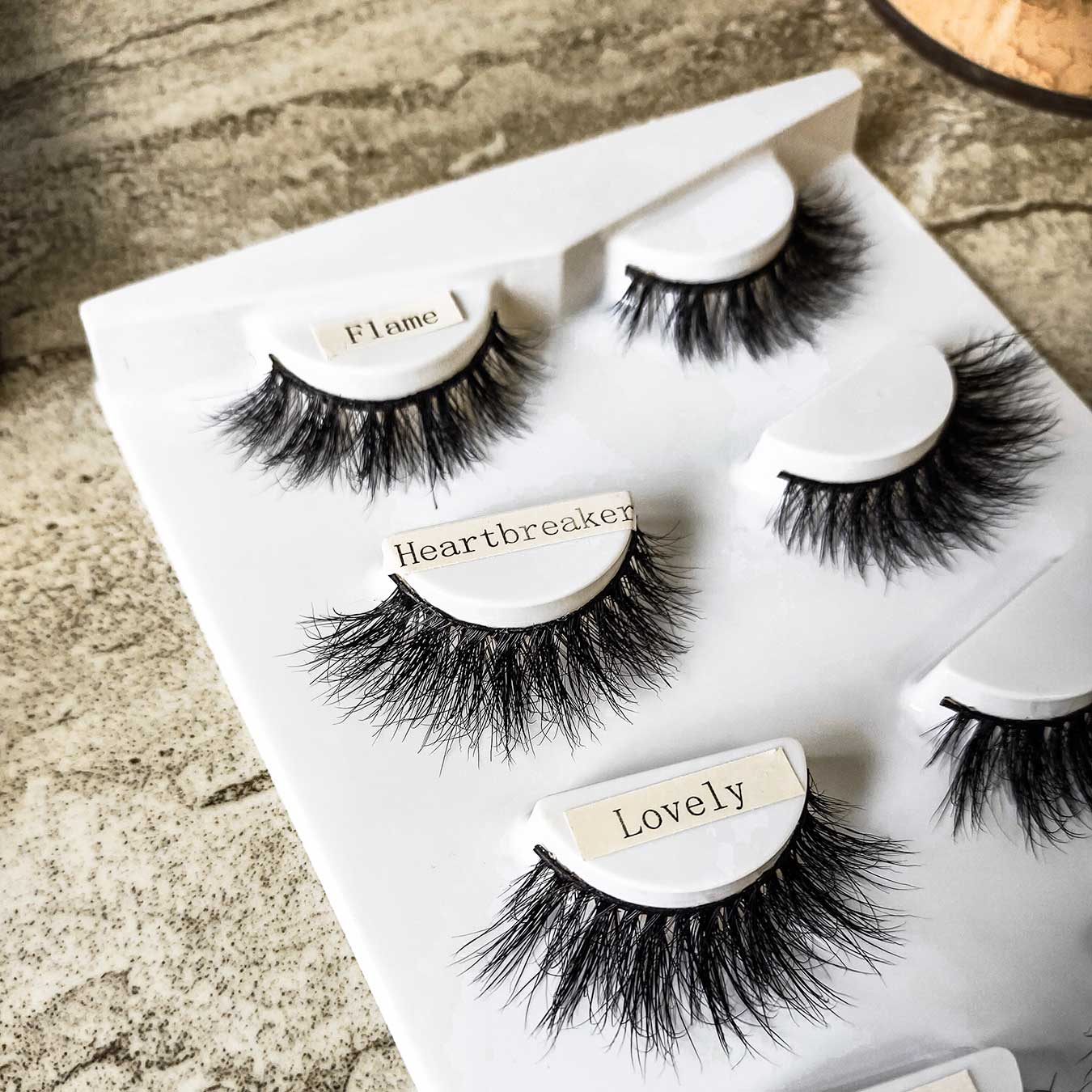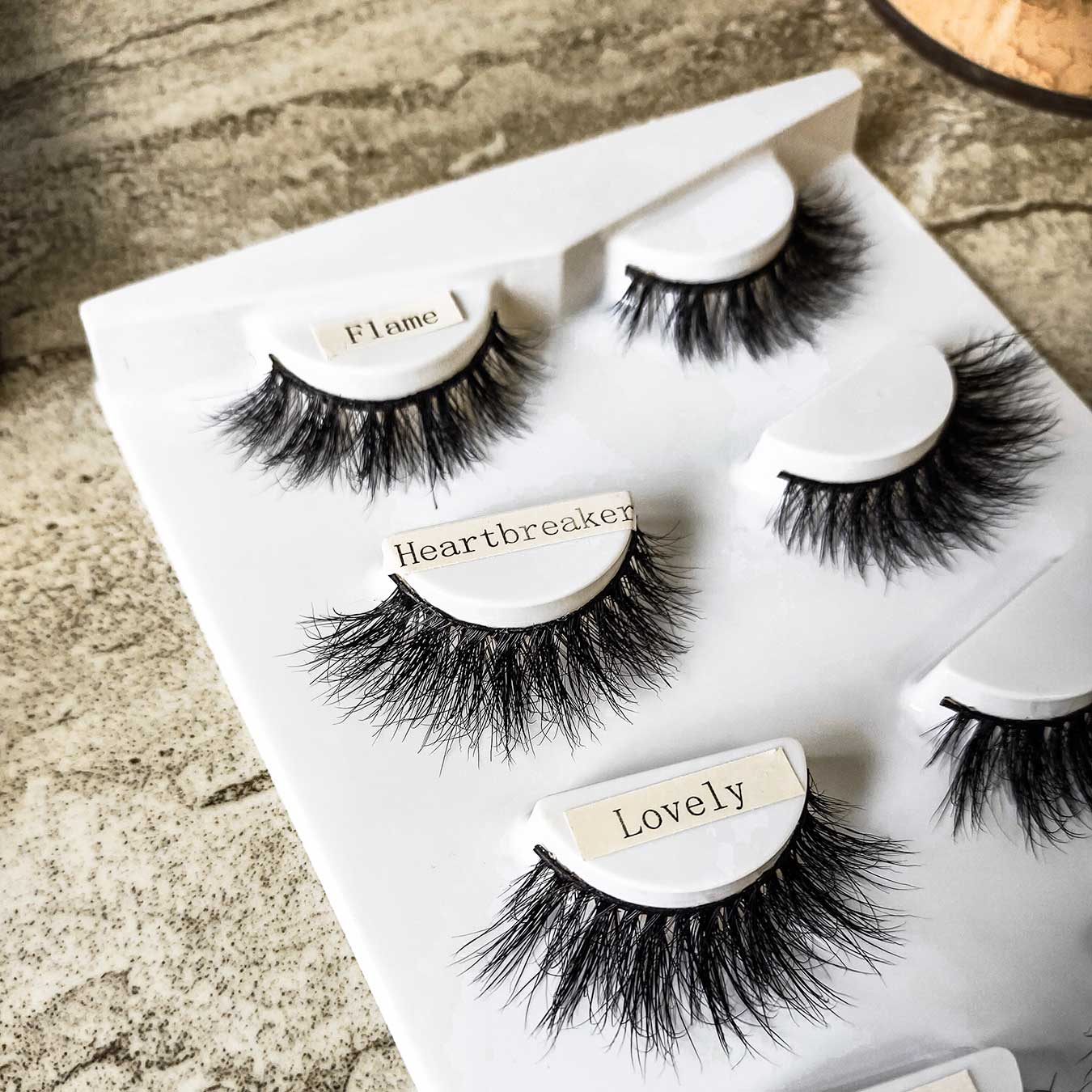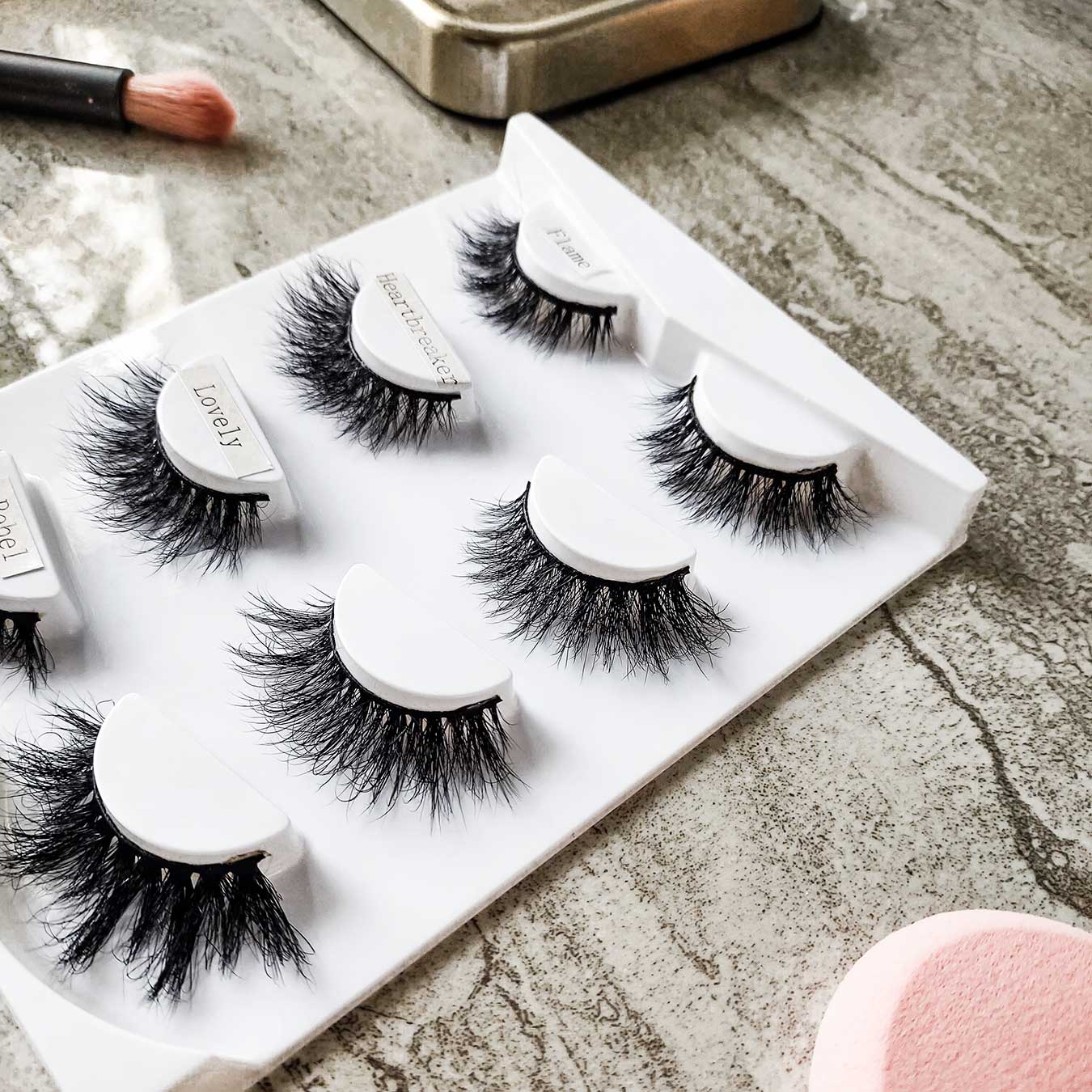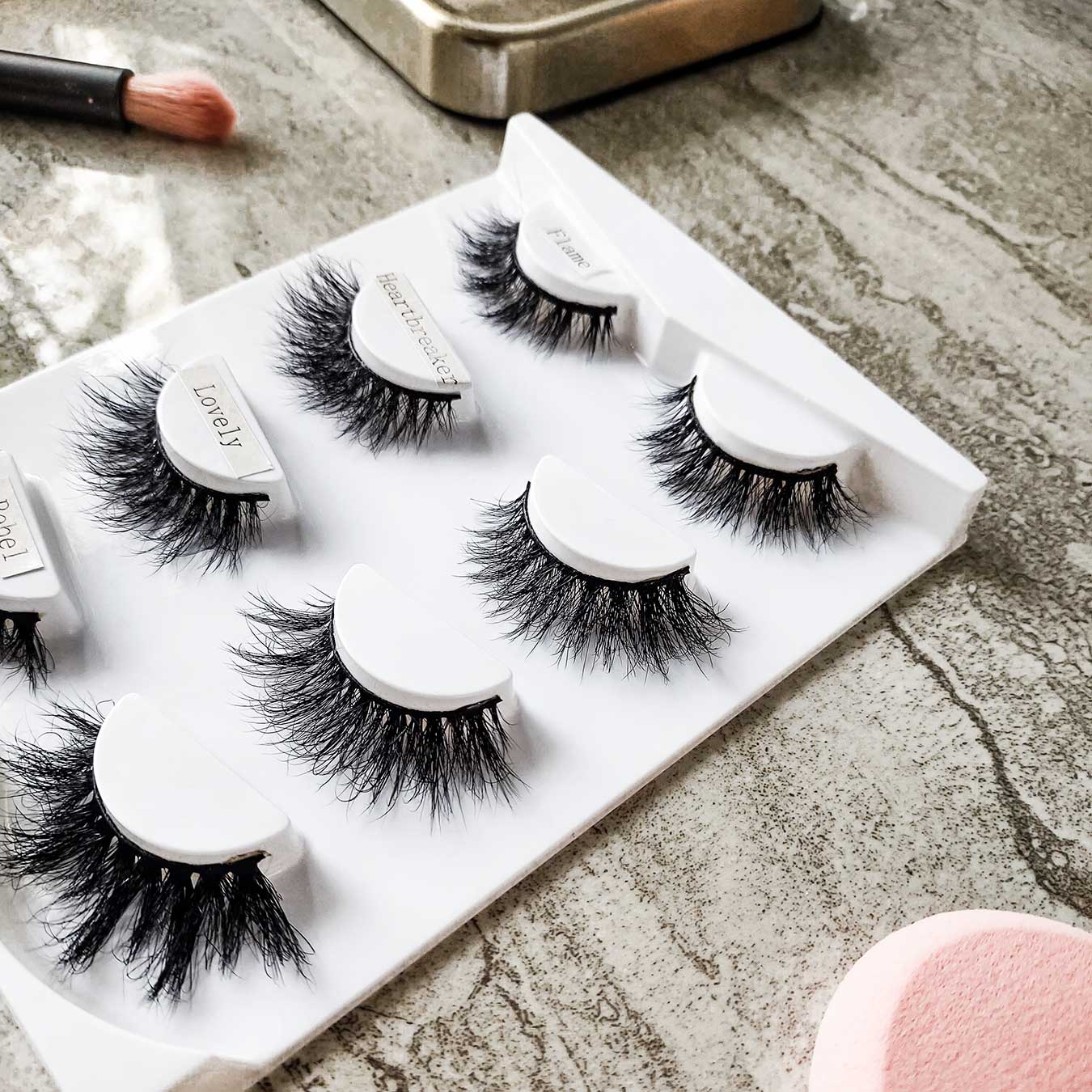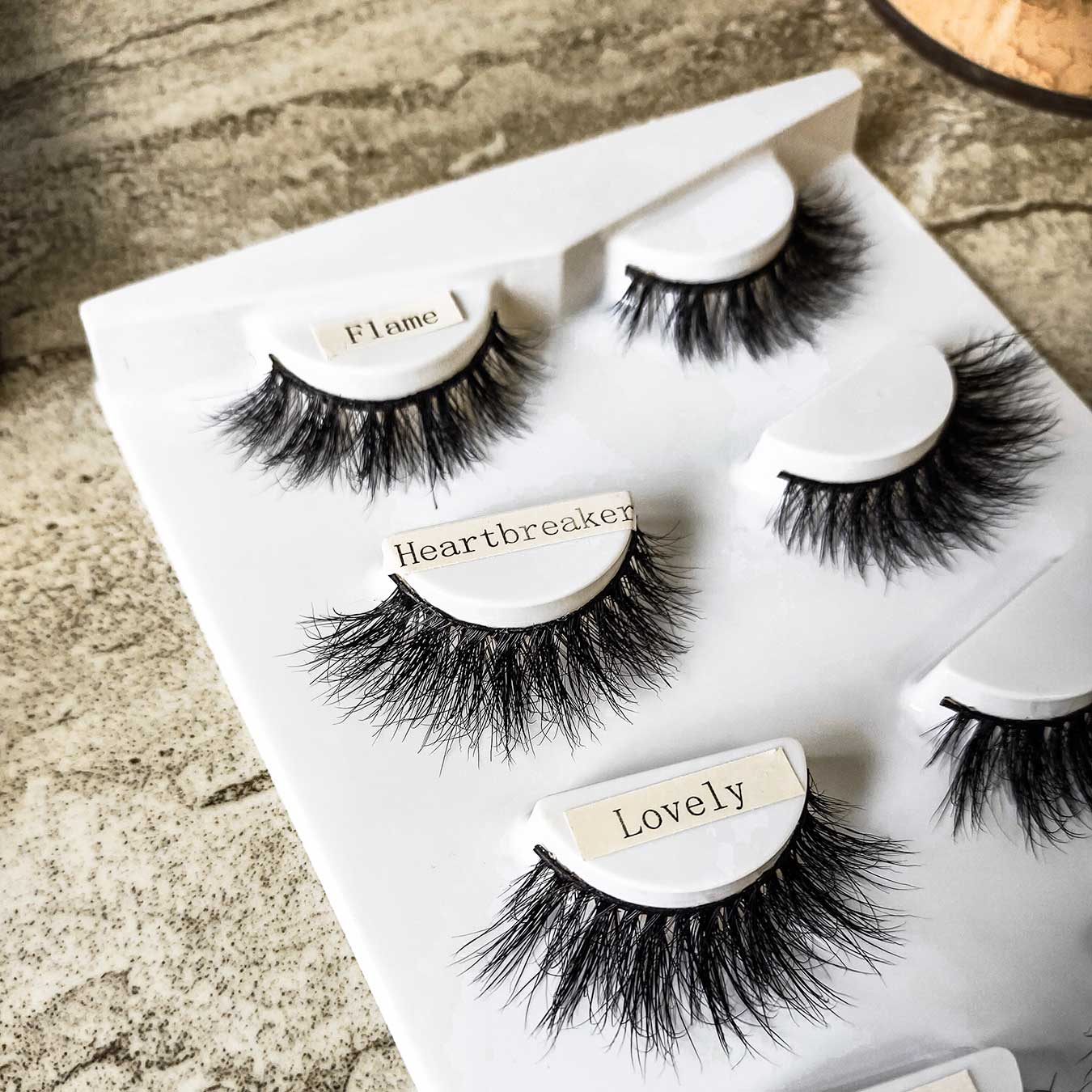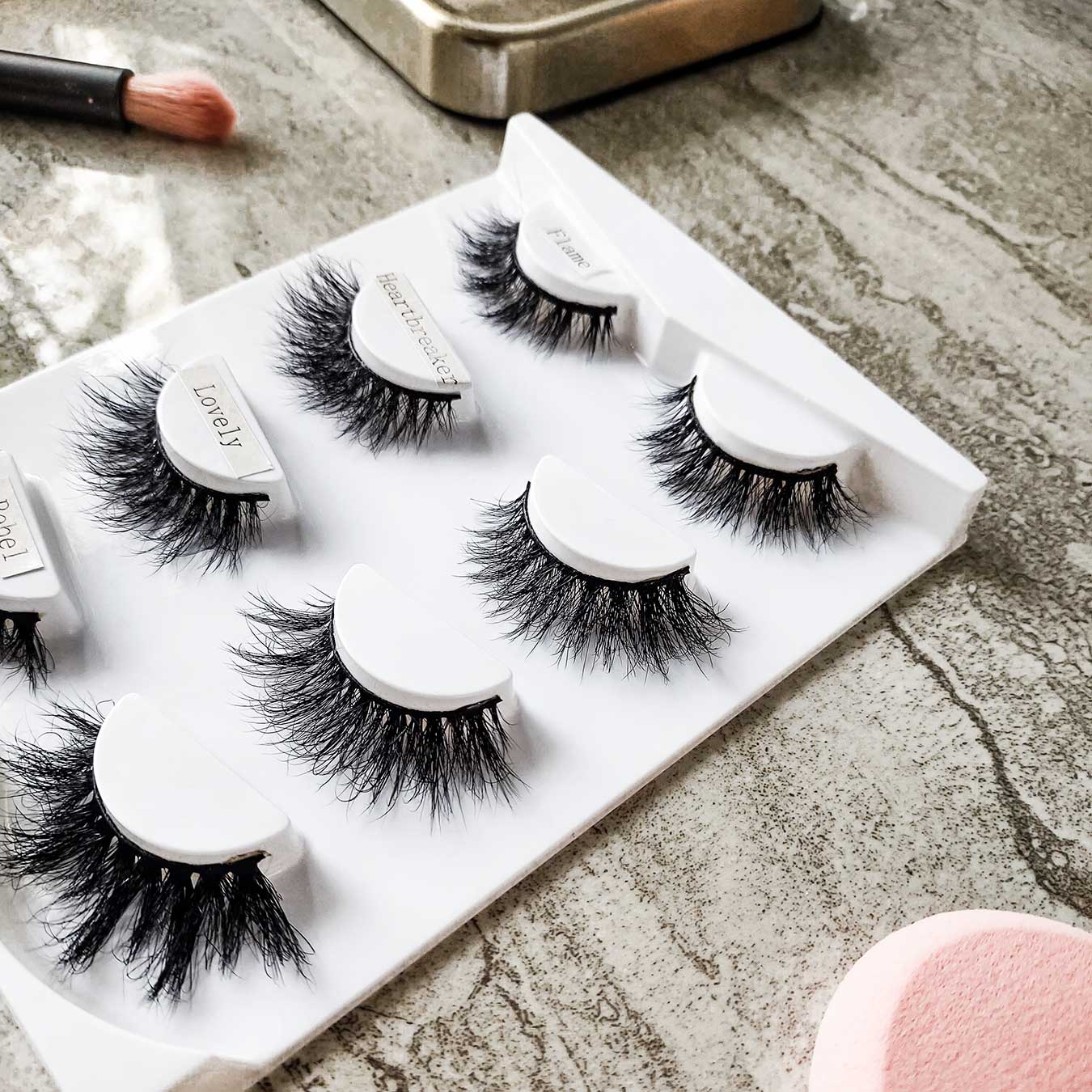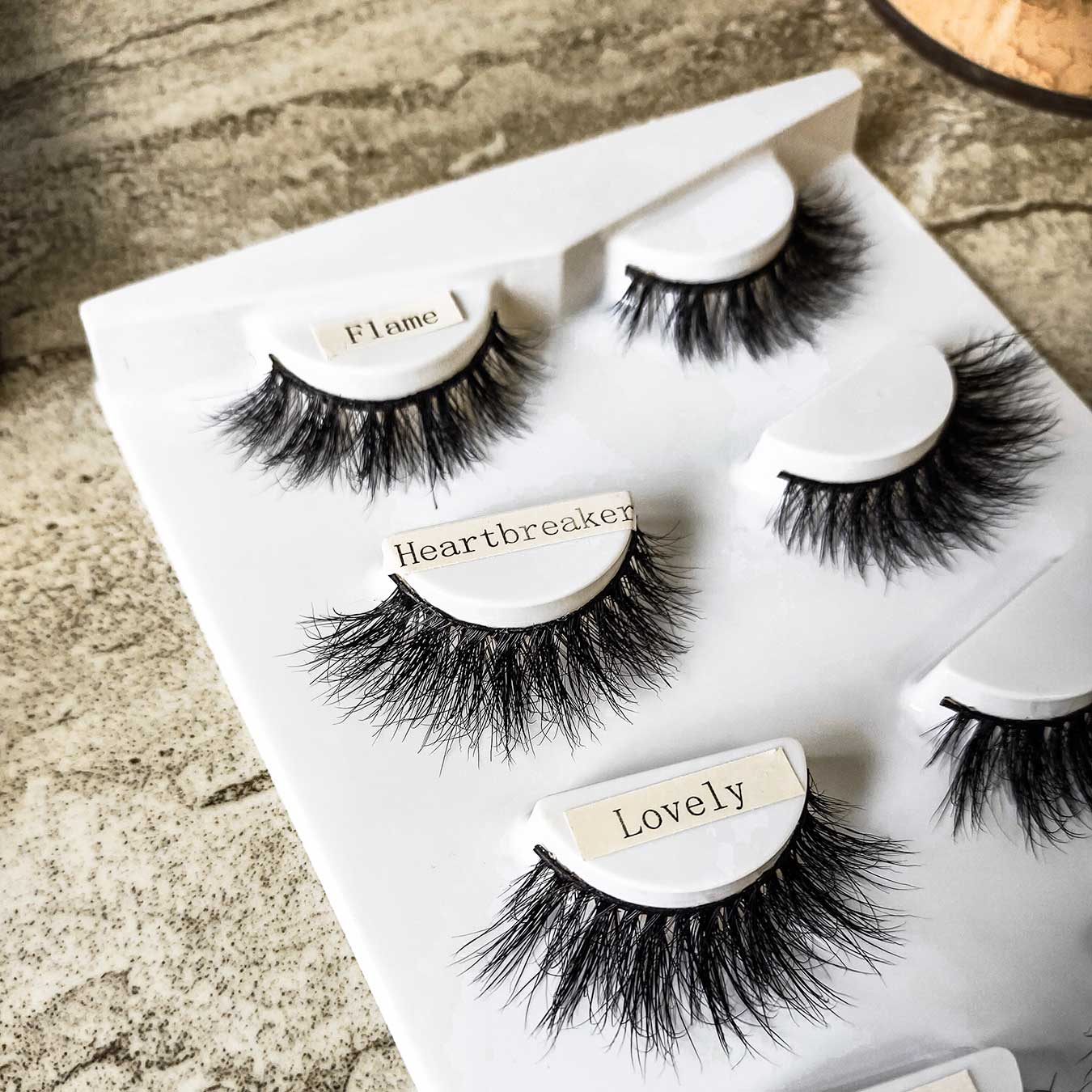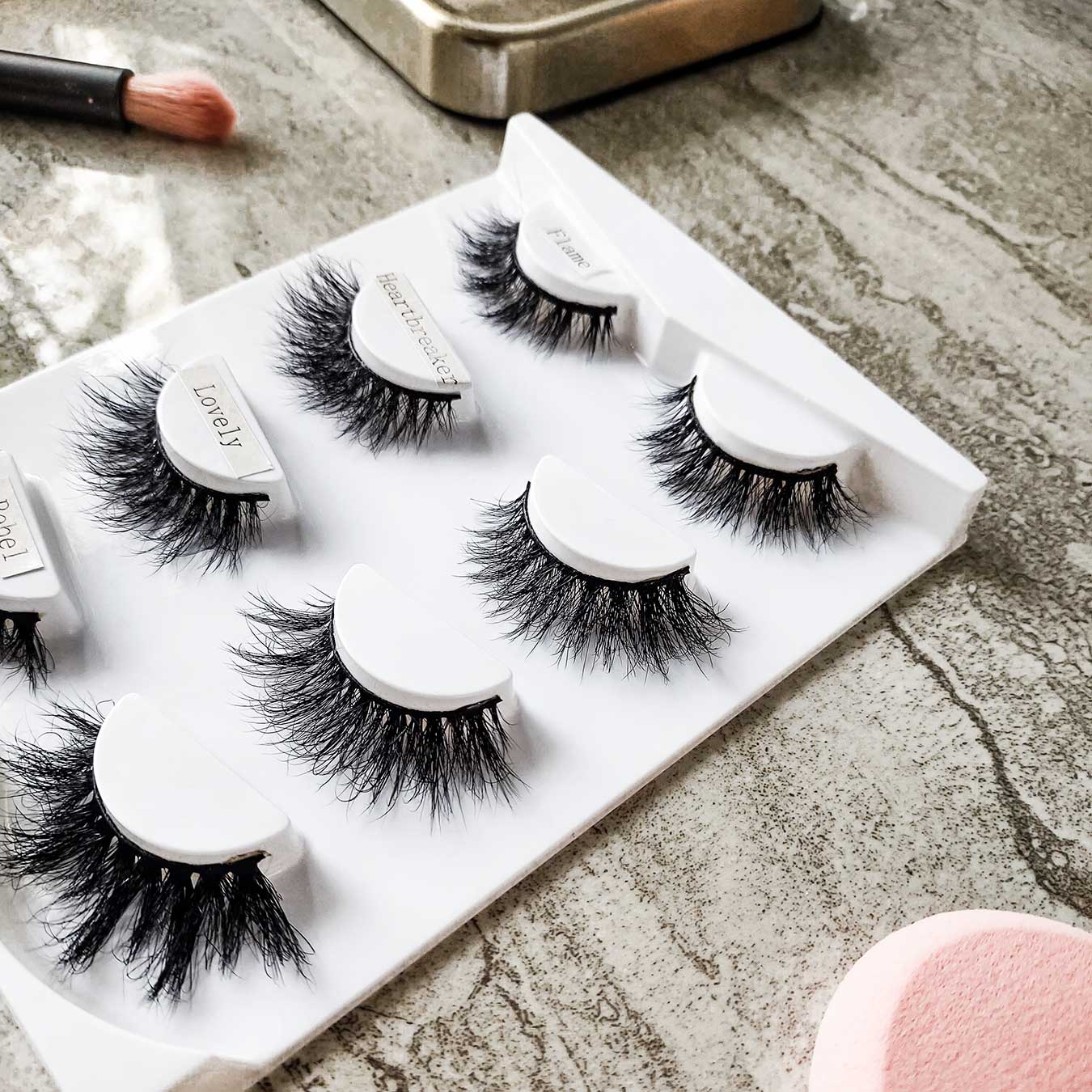 18mm Mink Lash Pack
The total cost of buying all lashes separately is $55.96 total Savings $27.98
Band: Cotton 

Color: Natural Black 
Length of lashes: 3mm-16mm
Type of Lashes: Mink
Wears: 25+ 


All of our best-selling 18mm lashes. 
Flame- These flame mink lashes are the perfect choice for those who want a more natural look. These lightweight, flexible pieces make it easy to blend with your own eyelashes while still lending some drama and flair when you need them!
Heartbreaker-Wanna make heads turn? Show off your style with these cat eyelashes. With their glamorous and natural-looking design, you'll definitely be the talk of the town!
Lovely- Shorter Version of our lash style 'DAYZ'. Add some extra length to your look with this natural lash. The short, lightweight style will make your lashes appear fuller and more full-looking than ever before!
Rebel- Every girl deserves to feel her most glamorous. Rebel 18mm Mink Eyelashes are the perfect touch of glamour for special occasions or simply because you're worth it! These lashes vary from soft and natural hair textures so they won't ever be heavy on your eyes, even if they've been used all night long at a wedding reception