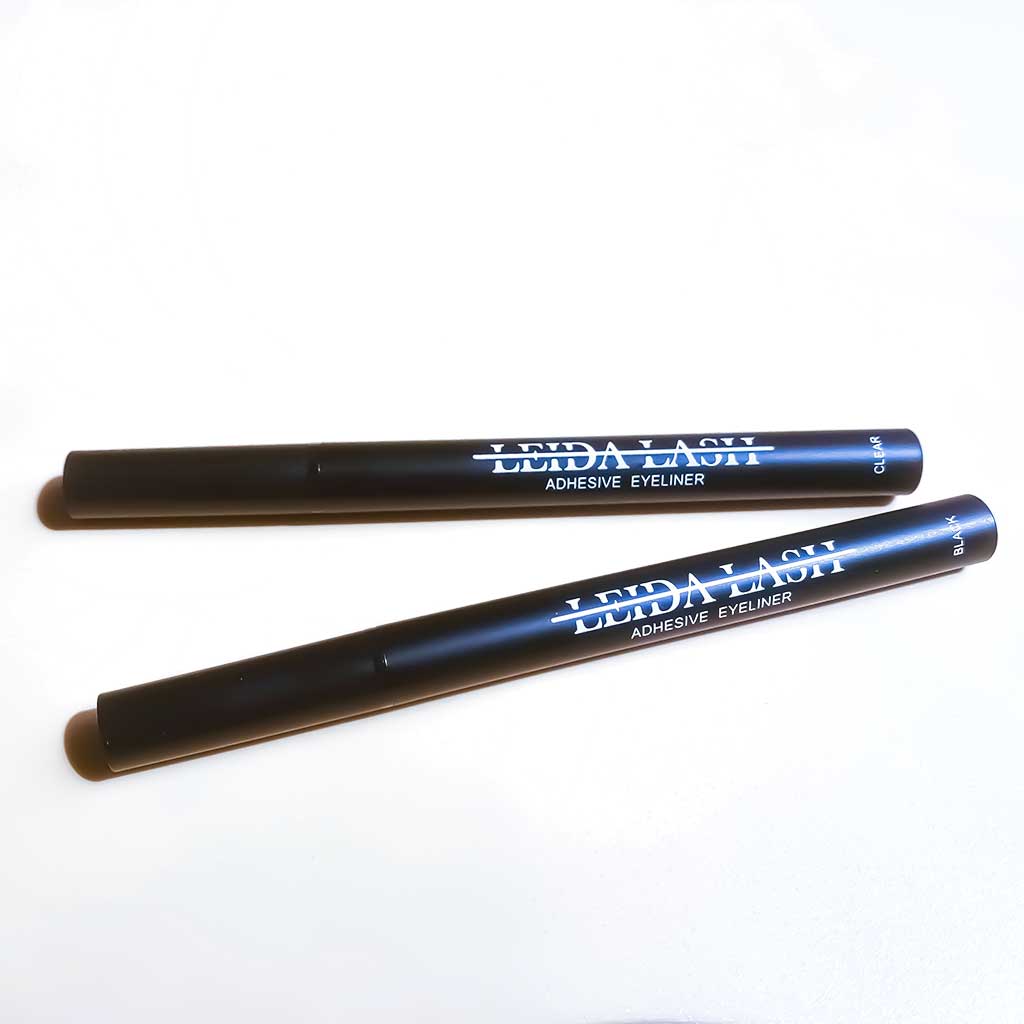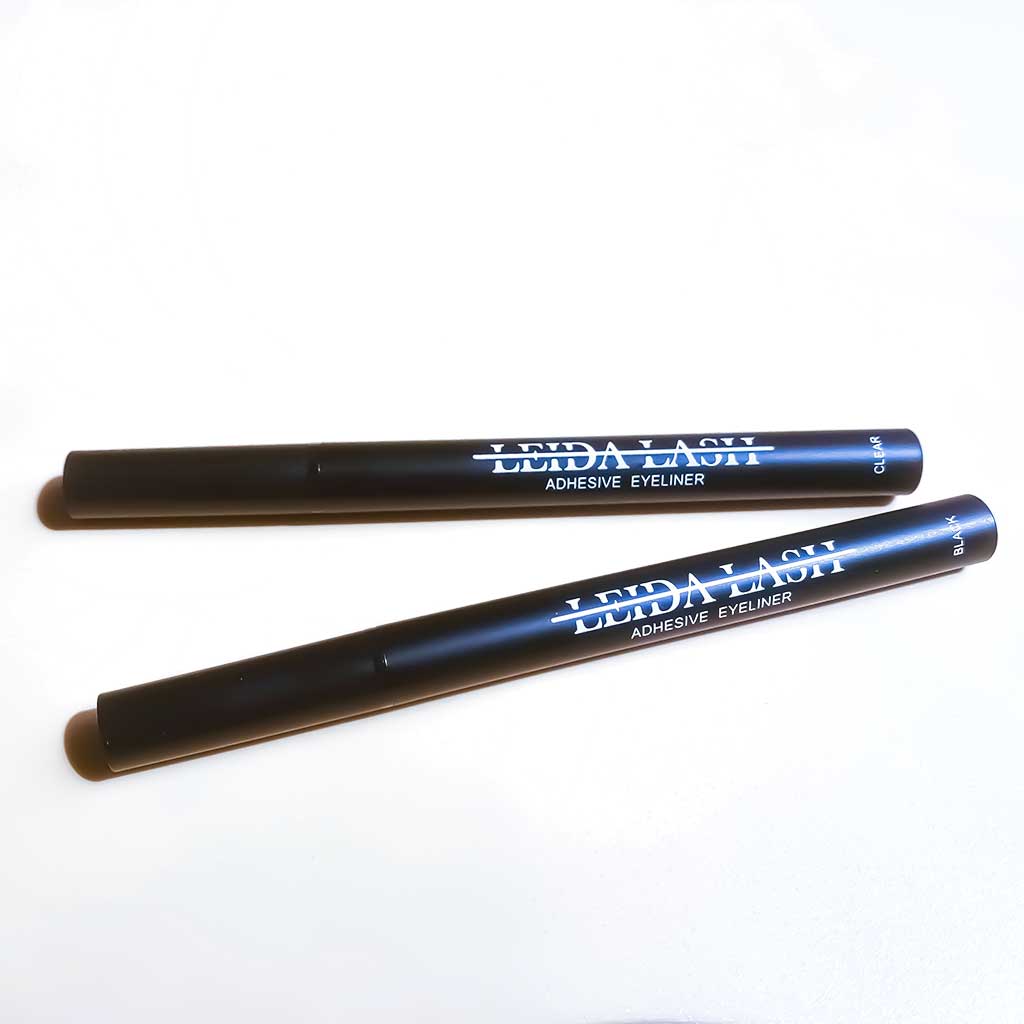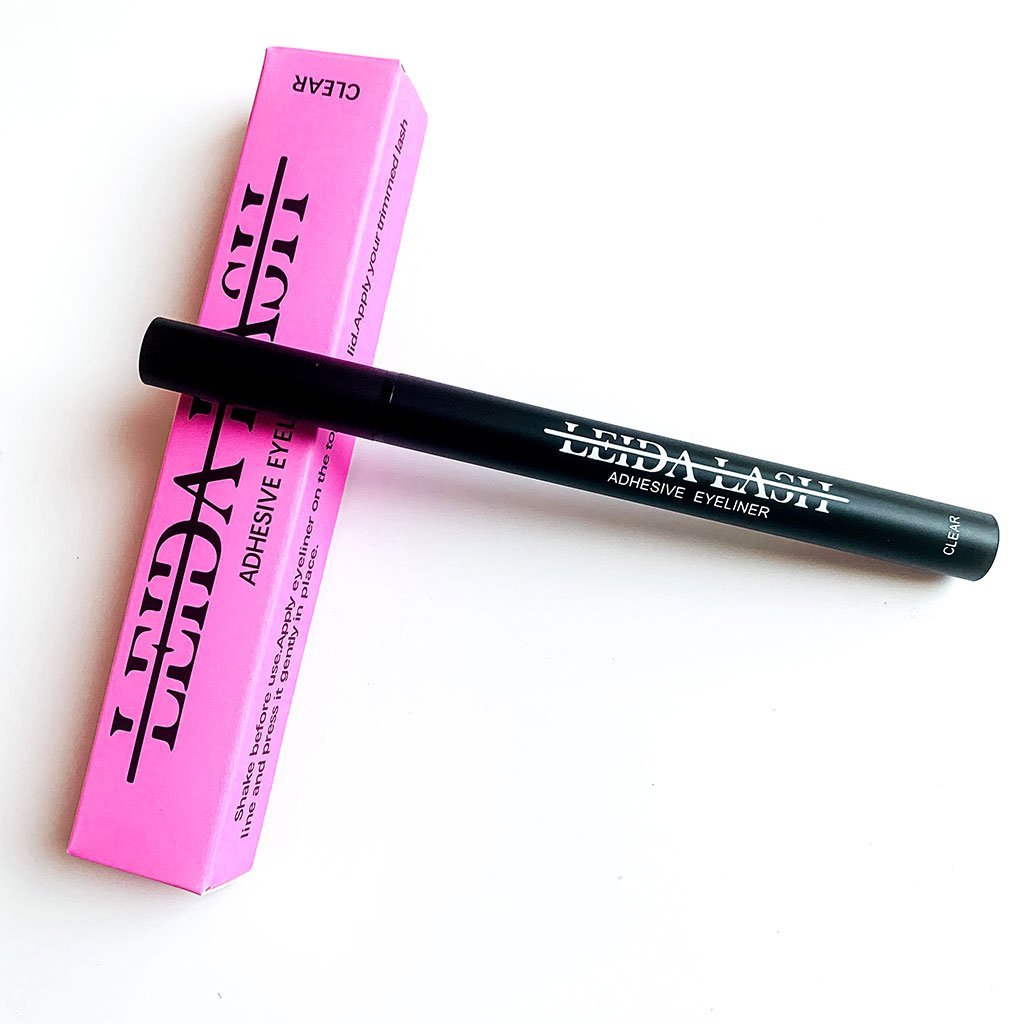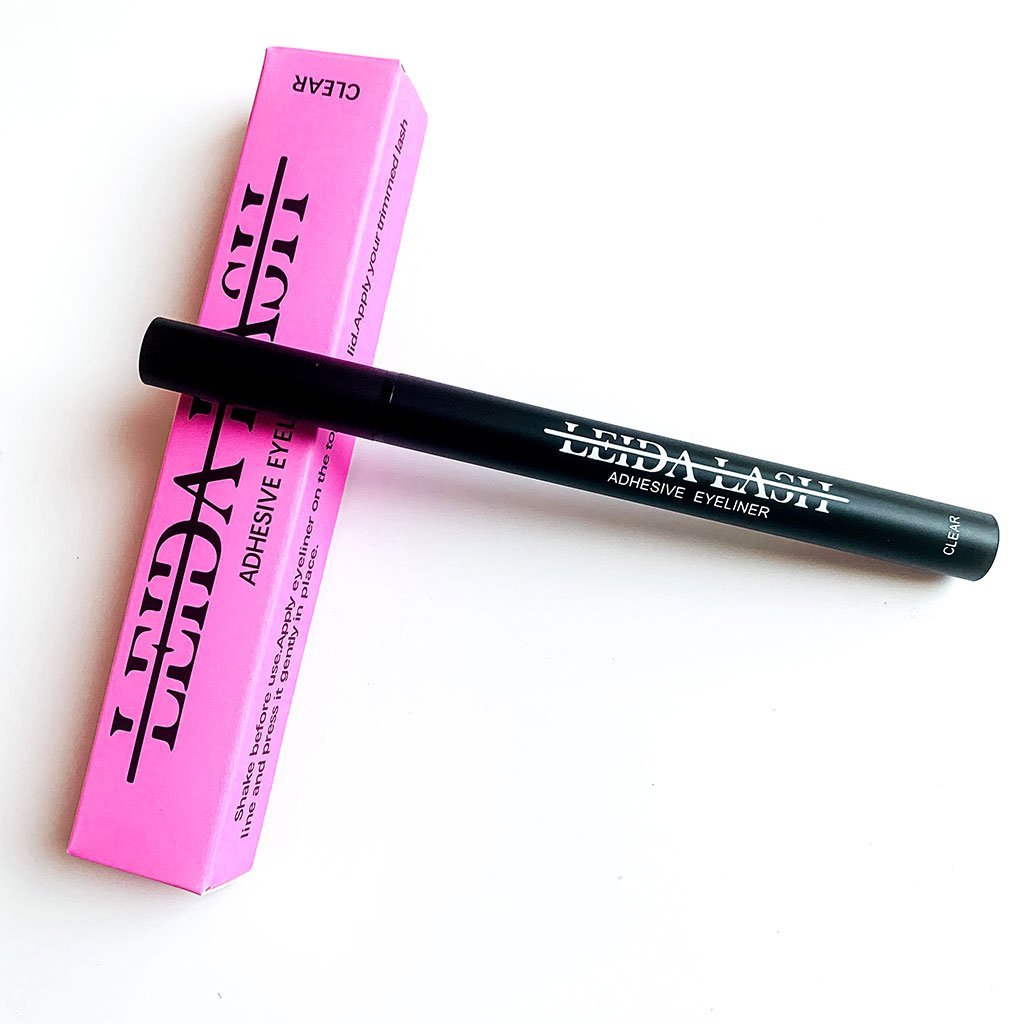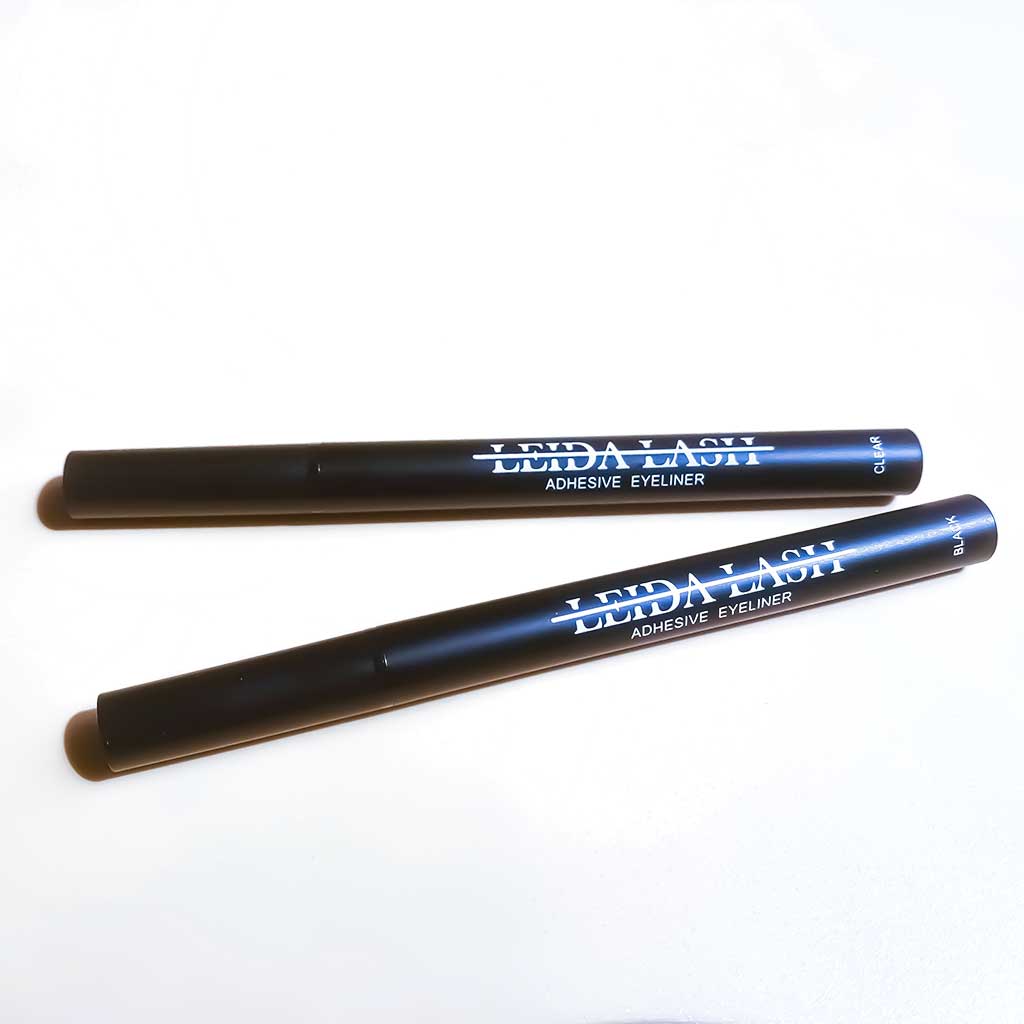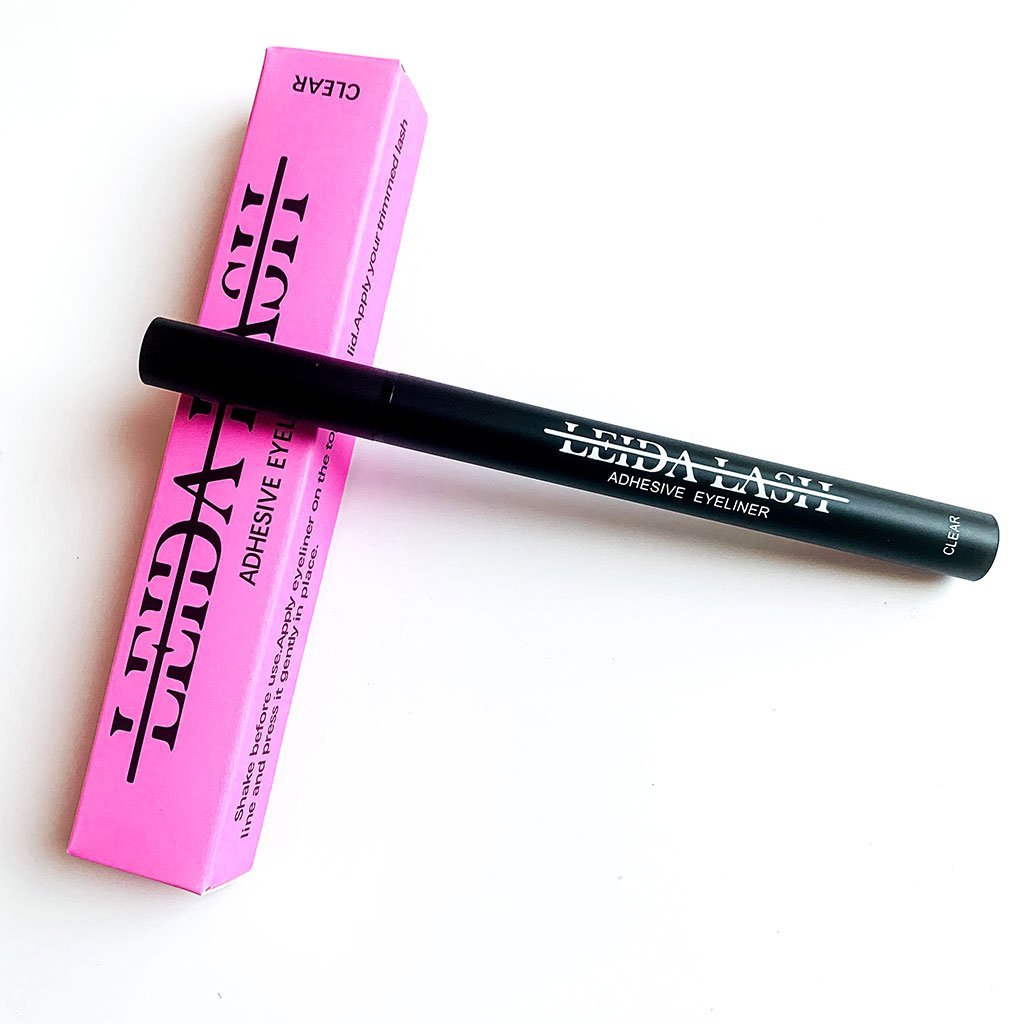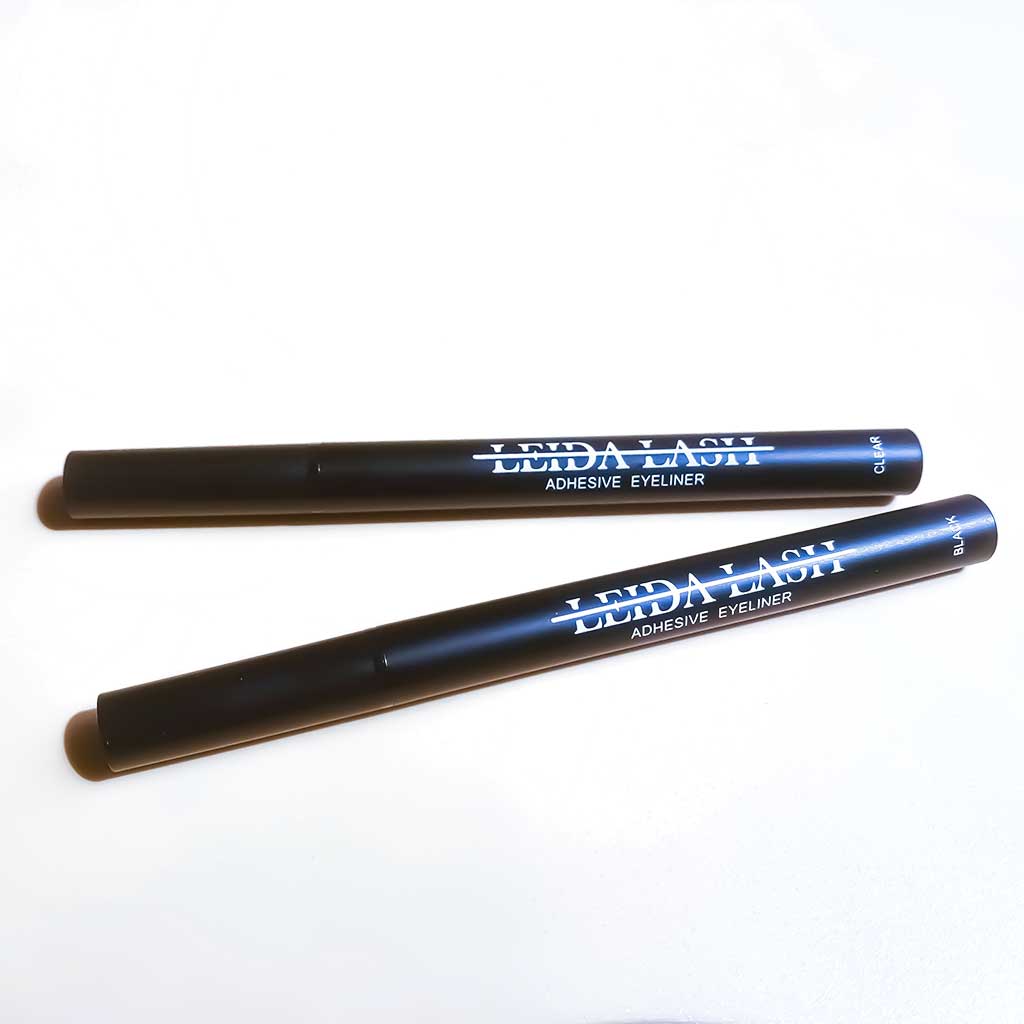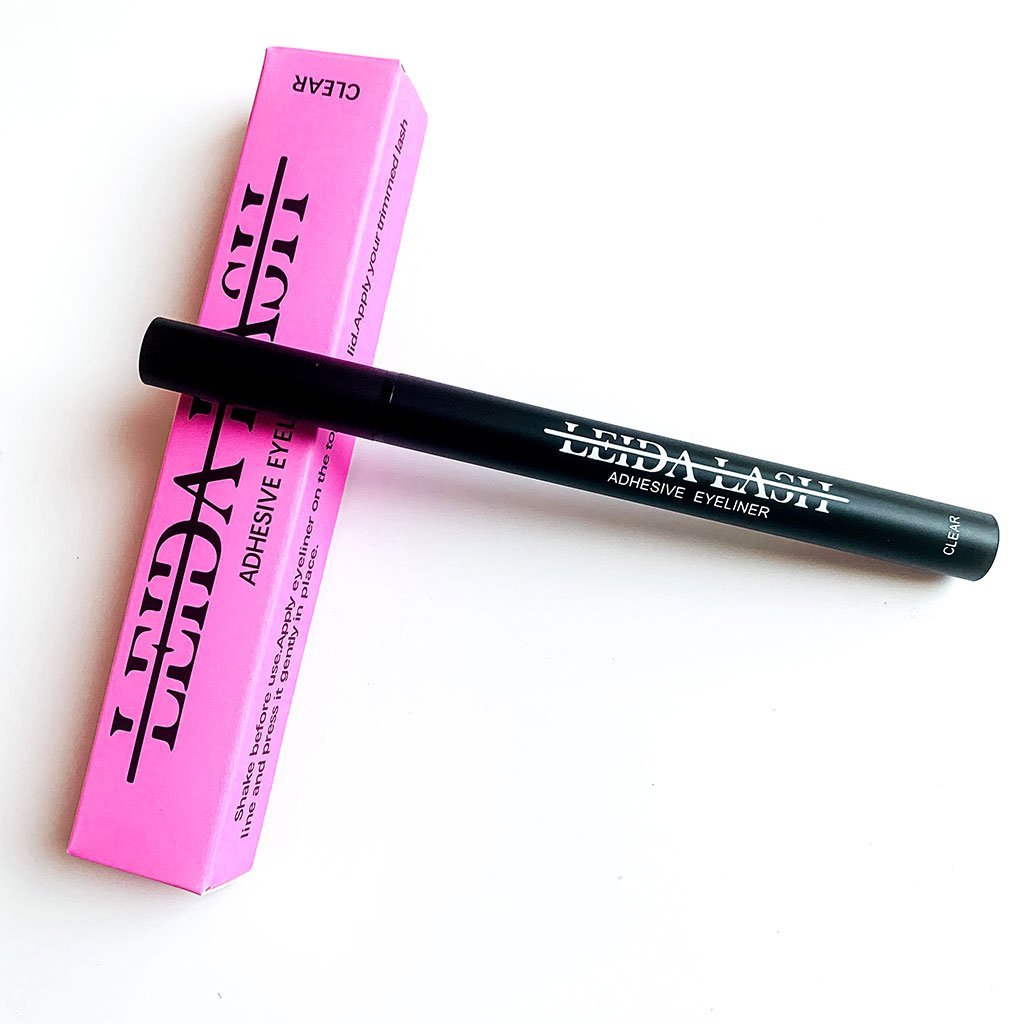 2-in-1 Lash Glue Adhesive Eyeliner Pen
Black & Clear Lash Glue Liner
Tired of putting lashes on with messy glue? 
Put on your strip lashes and eyeliner in one easy step. You'll get your falsies right where you want them. The glue will last all day with a lash adhesive pen gue liner.
Does not include any glue. It's time to get your glam on! Forget about the glue and start using our lash-adhesive eyeliner. It'll take your everyday makeup game to the next level. 
clear adhesive glue for when you want to get your strip close to your lash line without all the mess. This is the best glue.
Easy to Apply - Shake before using apply eyeliner adhesive on the top of your eyelid wait 5-10 seconds and add the strip.
No need to apply glue to the lash band or eyeliner then apply your lashes. 
Get your lashes on in 2 easy steps.
Way easier than magnetic eyeliner and putting on magnetic lashes. 
Eyeliner eyelashes glue. 
Works just like using normal eyeliner but your false lashes will stick to it. 
Clear and Black for those who want to use eyeliner and those who want no eyeliner. 
Strong Hold - Will keep your eyelashes in place all day when applied right.
Flawless, Gorgeous Fake Lashes
The best-selling and top-rated lash glue adhesive pen. It helps you create a lasting hold that's never too strong, leaves no residue when removed. For any occasion or event to make your lashes look Great. Even works well on oily skin by leaving a thin line with the felt tip. After the adhesive pen drys, it becomes smudge-proof making your false eyelash application 10 time easy with the eyeliner adhesive.
Our lash adhesive glue liner is the ultimate fast style fixer-upper for a glam look. Forget messy, tacky glue and say hello to our lash adhesive eyeliner pen. It's time to get your glam on!
Compared to traditional eyelash glue where you have to drip the lash glue onto the lashes for a secure hold but get glue on your makeup and lashes.
Steps to Apply the Lash Glue Liner
Shake lash adhesive up and down 5-10 times. ( makes sure every time you apply you get the same look)
Take the Adhesive pen and draw your eyeliner on. This makeup can be used for a smooth wing look that is long-lasting.
Immediately apply your strip lashes to the lash glue on one eye. Make sure the lashes stay and move on to the other eye.
No need to shake the adhesive pen again, Apply the liquid eyeliner to the other eye using the felt tip to draw your look.
Add the other falsies and hold for 2 seconds for a secure hold.
Wear all day and apply as needed.
Taking off the Eyeliner adhesive
The lash glue/lash adhesive will keep its beauty and look all day long. You can use warm water to remove the makeup but most likely will have to use a makeup remover since the lash glue has a long-lasting hold and is waterproof.
Don't forget to clean your lashes band with lukewarm water so when you wear them again they won't break during your beauty routine.
Dramatic eyelashes in seconds with an eyelash glue pen
Get dramatic in seconds with Clear Lashes glue. This pen is perfect for all levels of lash application - from beginner to expert! It's easy to apply, mess-free, and lasts up to 24 hours.
No need for magnetic eyeliner or magnetic lashes. This adhesive pen is perfect for all beginners
Get close to your lash line without the mess using a lash liner glue
Clear adhesive glue for lashes that lets you place strip close to your lash line without all the fuss and mess. In just seconds, you're ready to go!


Ingredient List/ Formul for Lash Glue Liner
Styrene/Acrylates Copolymer is a synthetic polymer that helps form films in cosmetics and personal care products. It is opaque and is found in products like sunscreen or lotion. In product 41.8%
Water in product 44.6%
C177266 is a colorant consisting of carbon particles. It is used in cosmetics and personal care products, like eye makeup, makeup, and nail products. In Product 3 %
Propanediol works as a humectant (moisture-retaining), solvent (ability to dissolve), an emollient (softener). It can be used in different capacities such as moisturizers, serums, creams, lotions, cleansers. Use in Product 10%
Phenoxyethanol is a preservative that extends the shelf life of cosmetics and other beauty products to prevent bacteria and yeast from forming and mold. Use in product .5%
Xanthan Gum functions as a binder, emulsion stabilizer, skin-conditioning agent, which can be found in food products. In product.1%