10 Tips to Achieve Perfectly Voluminous Mink Lashes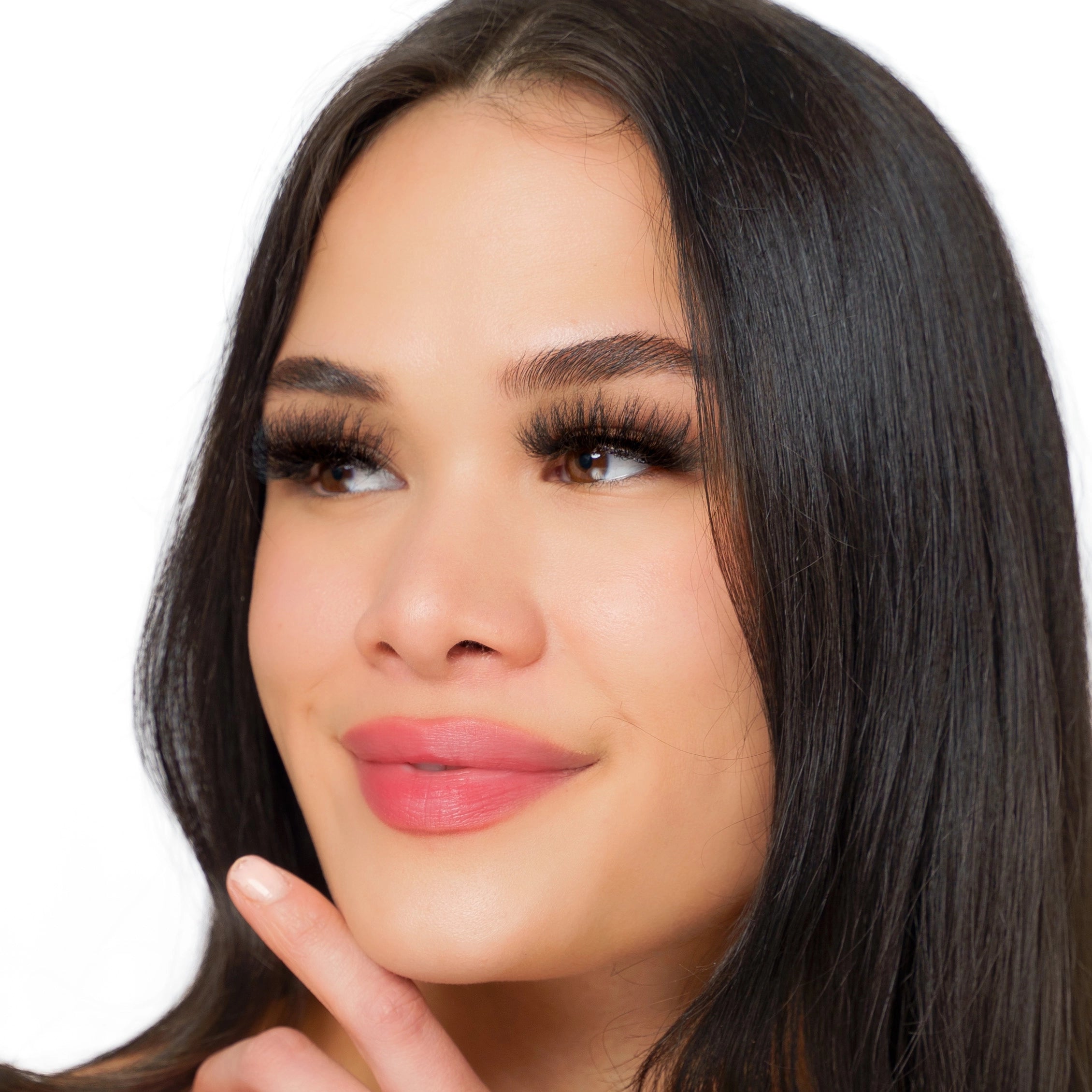 Applying the perfect lashes may seem like a nightmare, but with these tips you'll see just how easy strip lash application can be. 
1. Opt for High Quality Mink Lashes
The nicer your lashes are, the easier they will be to apply. The truth is that some lashes are easier to put on than others, and they usually look better if you spend a little more on them. Mink lashes will last you a long time and look beautiful once they're applied, so opt for those.

2. Choose the Right Lash Style
Different eye shapes will look better with certain styles, and different lash lengths will look best on certain brow shapes. Research the best styles for your eye shape and consider the space between your brow and lash line to determine the perfect length for you. If you need any help choosing the perfect lashes you can always take our lash quiz.
3. Adjust the Length of the Lash Strip

Not everyone will need the same length of lash strips. They usually come a little longer than necessary to accommodate everyone. Before adding glue, hold the lashes against your lash line to ensure they're the correct length. If they need trimmed, use lash tools to do so. Correctly sized lashes will help your makeup look very professional.
4. Use a Lash Primer
The glue and lashes will stick longer if it's on a clean area. If your lashes have makeup residue you might want to consider putting some lash primer on them to help mitigate dirty oils, so you get a stronger lash hold.
5. Curl Your Natural Lashes Before Application
Your lash set comes pre-curled. If your natural lashes don't have a lot of curl to them you'll want to hit them with a lash curler before lash strip application. This will help your lashes blend in with the lashes you're going to apply for a more seamless look.
6. Gently Bend the Lash Strip
Before applying the lashes there's one more thing you should do. Hold the lashes and softly bend the band inwards. This helps make the band less stiff, so it will do a better job hugging your lash line, giving you a more comfortable wear and more professional look.
7. Use an Adhesive Liner for Lash Glue
When it comes to lashes there are TONS of different glues you can use. The best kind to use for easy application has to be an adhesive liner. You can get them in tons of colors. At Leida Lash we offer adhesive liners in black or clear for a camouflaged lash application. You simply swipe on your adhesive liner right above the lash line like regular liner and you're ready to go!
8. Apply the Middle Then Edges
Trying to apply the lash strip end to end never works. It leaves you with a little too much lash on one side no matter how you try it. Instead, line the center of the lashes up with the center of your eyes. Then press down the outer edge, and then the inner edge, and ta da!! You now have perfectly centered lashes!
9. Blend all the Lashes
Now that you have a gorgeous set of strip lashes on you need to make sure your natural lashes are blending in. You can use an eyelash comb and go from the root to tip under the lashes to help them blend into each other. Since you curled your lashes before the application process they should blend beautifully.

10. Use Eyeliner to Hide the Band
(If you used black adhesive liner you won't need this step) To help the lash band look seamless against your lash line apply black eyeliner from the inner corner of the eye up to the band. You can also fill in any spots that you think need it, or add a wing for some additional drama.
All done! See that was easy, and now you have perfect, voluminous mink lashes!